The Monthly Terra - June 2015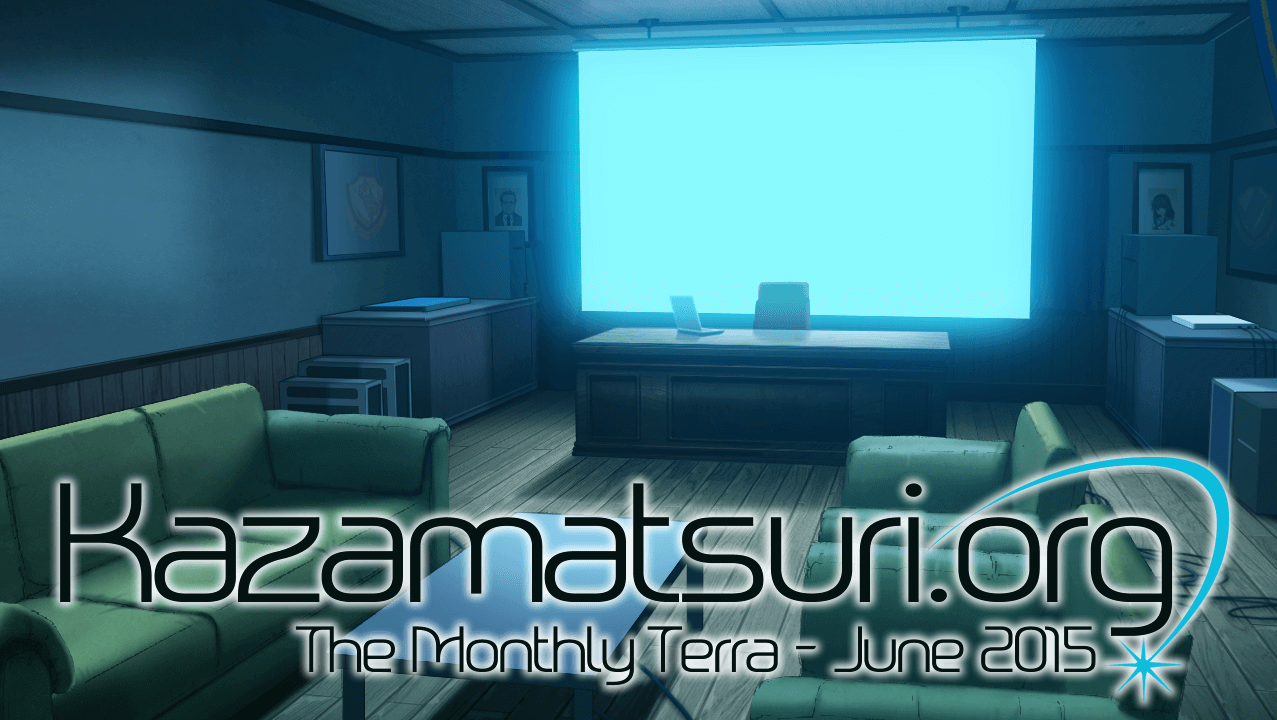 Welcome to The Hypeamatsuri Monthly Terra! Your conductors this evening are Aspirety, Bizkitdoh, Pepe and Yerian. We decided to try something a little different with this one, and injected the Podcast with 200% more adrenaline. With the release of Angel Beats! -1st beat- and Charlotte, as well as all of Key's international events and progress of fan translations, June has been an INCREDIBLE month for Key fans. So, I challenge you to count how many times we squeezed the words 'hype' and 'successful' into this episode! ...maybe we went a little overboard~ Be sure to check out Biz's special announcement!
As always, you can subscribe to our xml feed here, or download an mp3 of the podcast here.
0:40 - Charlotte Key Visuals
1:36 - Charlotte English Website
2:40 - 13 Episodes Confirmed
3:38 - Charlotte Music Special Site
4:47 - New Charlotte Manga Announced
5:41 - Charlotte PV 3, Broadcast Commenced
6:36 - Angel Beats! Blu-Ray BOX Released with Hell's Kitchen OVA
8:50 - Angel Beats! Heaven's Door Manga Acquired by Seven Seas Entertainment
9:57 - Angel Beats Got A Visual Novel?!
12:12 - Special Announcement: #ABHypeTrain Campaign
15:00 - CharaExpo Coverage
17:20 - Japan Expo Coverage, Special VisualArt's Reception
18:36 - Anime Expo Coverage, CLANNAD Steam Release Month Announced
21:15 - VisualArt's Overseas Event Page
22:15 - Fan Translation Updates! Kud Wafter, Little Busters! EX/ME, Rewrite Harvest festa!, Skyspear Translations HOLY BREAKER! TL Project Announced
Important point we somehow forgot to mention: @HeliosAlpha's planetarian Jerusalem TL Project!
25:23 - @Yerian quietly promoted to forum moderator!
26:39 - Bookclub Pages! planetarian, AIR, Charlotte.
27:50 - Angel Beats! Info Page Updated
28:38 - Kazamatsuri.org Facebook Page Hits 800 Likes! Twitter Account at 450 followers.
Music used
0:00 - tactics - Angel Beats! Original Soundtrack
0:38 - initial impulse - Angel Beats! Original Soundtrack
1:55 - Retribution - Rewrite Original Soundtrack
3:39 - Untitled How-Low-Hello Track - Charlotte
5:24 - Human Warrior - planetarian Original Soundtrack
6:38 - Million Star (Instrumental) by Girls Dead Monster
11:27 - sprout - Angel Beats! -1st beat- Track
15:00 - Sunbright - circle of fifth by Ayaka Kitazawa
19:34 - Yuki Nohara - CLANNAD Remix Album -Memento-
22:17 - Adaigo for Summer Wind - Kud Wafter Original Soundtrack
23:49 - HOLY BREAKER! by Faylan
28:14 - Shadow Buster - Latency Angel by PURE-POLLUTION
30:50 - toy of spring - Angel Beats! Original Soundtrack