Weekly Charlotte Music Update #2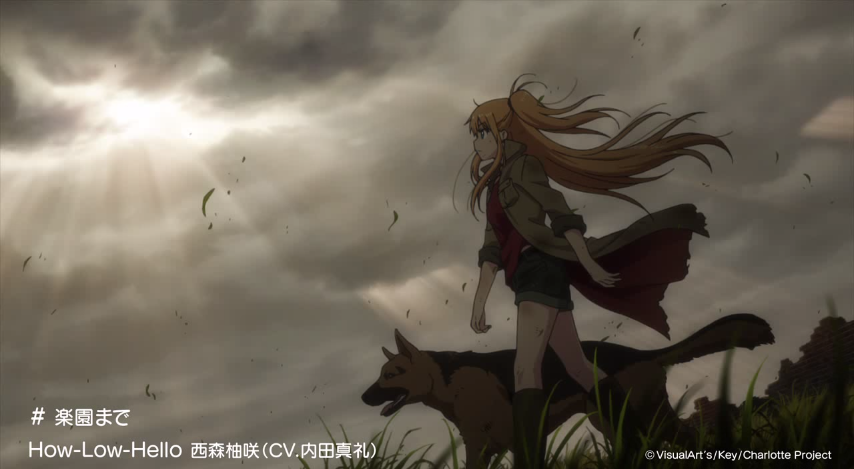 Another week has passed, and with that, another episode of Charlotte. If you've seen episode 3, you may have noticed how they temporarily changed the ending song with one of How-Low-Hello's songs, Rakuen Made (Until Paradise). Well, the VisualArt's Youtube Channel has just given us a treat by uploading this ending song for everyone in the world to see! Check it out below~
At the same time, VisualArt's had uploaded another video! This one is featuring ZHIEND, giving us a higher quality version of the song revealed last week, Scar on Face.
And, finally, the weekly Charlotte Radio once again fulfills their quota of revealing a new song every session, this time a new entry from How-Low-Hello entitled Real!
More and more songs from the in-series bands of Charlotte are being revealed, and it looks like this is going to be a weekly thing while the series is airing. No surprise there, as they plan to release full-length albums sometime in the far future. But for those who can't wait, you can pick up the single CDs of both How-Low-Hello and ZHIEND (and add in the OP and ED while you're at it) from sellers such as AmiAmi and CDJapan.