Weekly Charlotte Music Update #13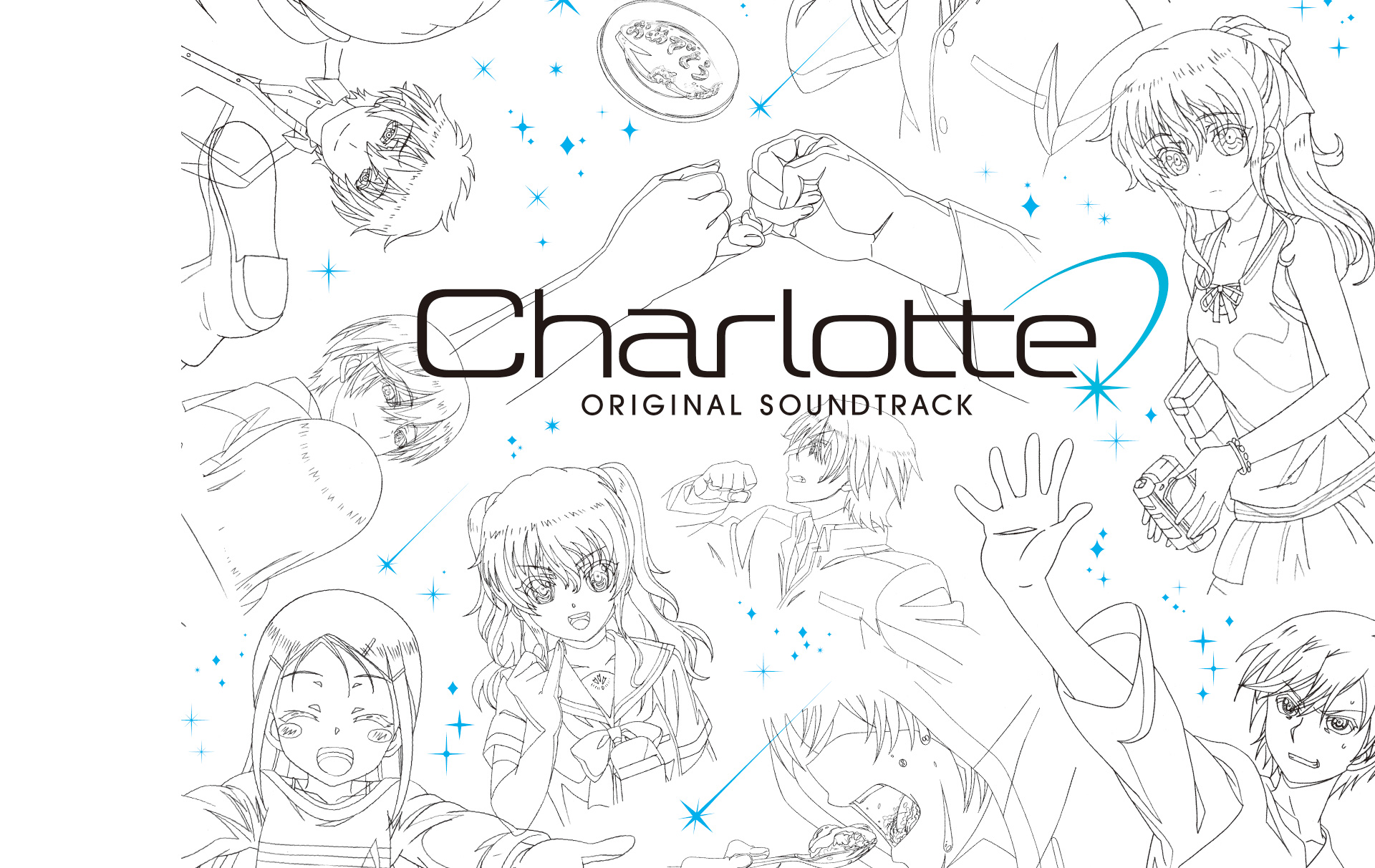 Last week, we've reached the end of Charlotte and the end of the weekly influx of new music. It's a sad thing, but don't think that's gonna stop the weekly hype for Charlotte music! First up, we get a sneak peek of the album cover of the upcoming Charlotte Original Soundtrack, which you can see above. It features a montage of rough sketches of many of the memorable characters and scenes from the anime. Pretty nice touch, if you ask me!
Up next is ZHIEND hype! Their upcoming album, ECHO, is scheduled to be released in just a few days, on October 14. The album will come with 2 CDs, one disc featuring marina singing entirely in English, whereas the second disc contains Japanese versions of all the songs from the first disc. Just a few hours ago, VisualArt's has uploaded a preview of all the Japanese versions of the songs, to complement the preview video released last week. If you weren't fond of the English singing you've heard from ZHIEND, hopefully the inclusion of Japanese tracks will be enough to get you sold. Sample it yourself, and if you like it, make sure you grab yourself a copy!
Lastly, we have the Bravely You/Yake Ochinai Tsubasa single now available on iTunes internationally. For those who would prefer their music on a digital format, well here's your chance! Grab it on iTunes here: https://itunes.apple.com/us/album/tvanimeshon-charlotte-op-ed/id1047176678