VisualArt's Summer Sale 2015 Special Coverage
Greetings everyone! Pepe here with another series of special coverage, straight from Japan to you! This time we have the VisualArt's Summer Sale, which just recently concluded in Gamers Akihabara. You can find more info about this in the article we made a while back, if you're interested. Otherwise, read on to see more pictures and details of the sale itself!
Upon entering the sales area from the elevator, you are immediately greeted with a corner displaying their featured goods. Since the day I visited was a few days after the release of the Bravely You, they had this featured, along with remaining copies of the rindou artbook, and the recently released Charlotte manga! I visited a few days after, and they promptly added the How-Low-Hello and ZHIEND singles to this featured corner.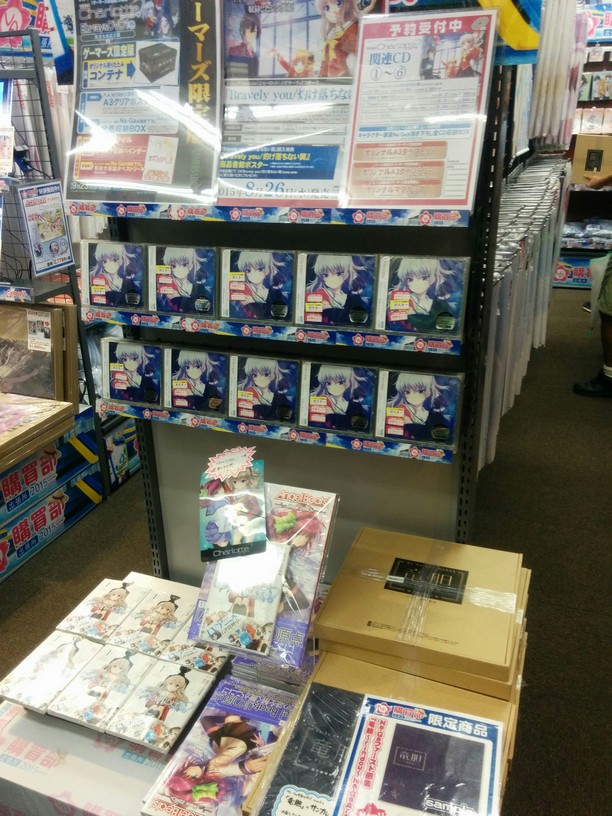 Onto the first aisle, and we had wall-to-wall tapestries displayed. Just like last year's sale, tapestries are a big part of this year. Down at the end of the aisle were some Key-related fans, which were perfect for the summertime!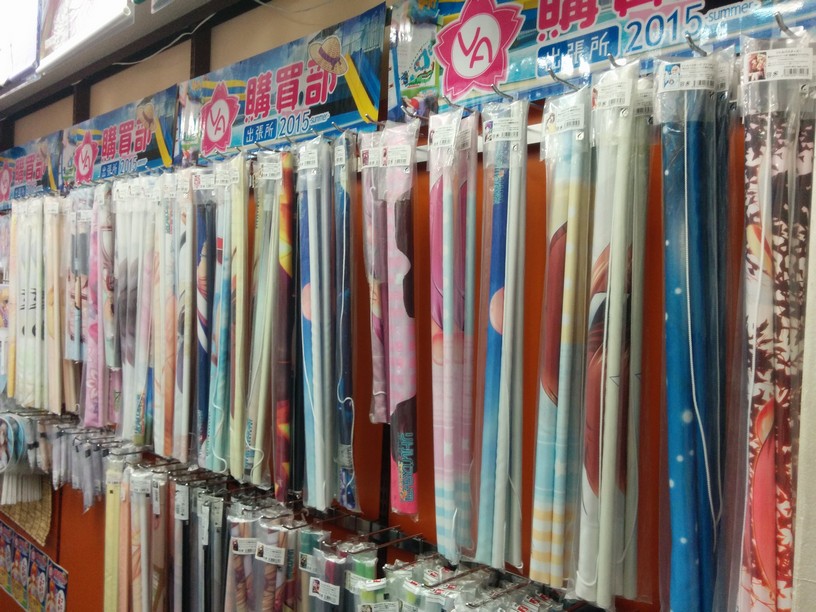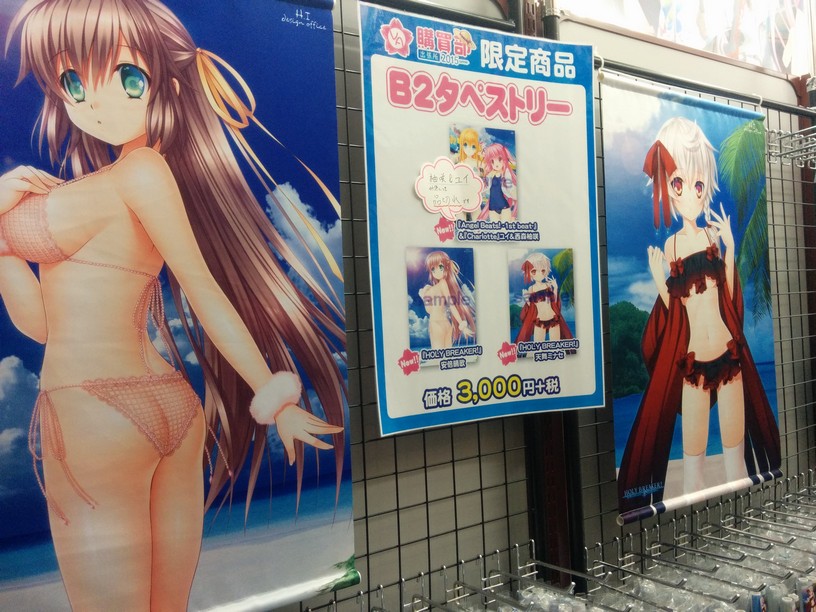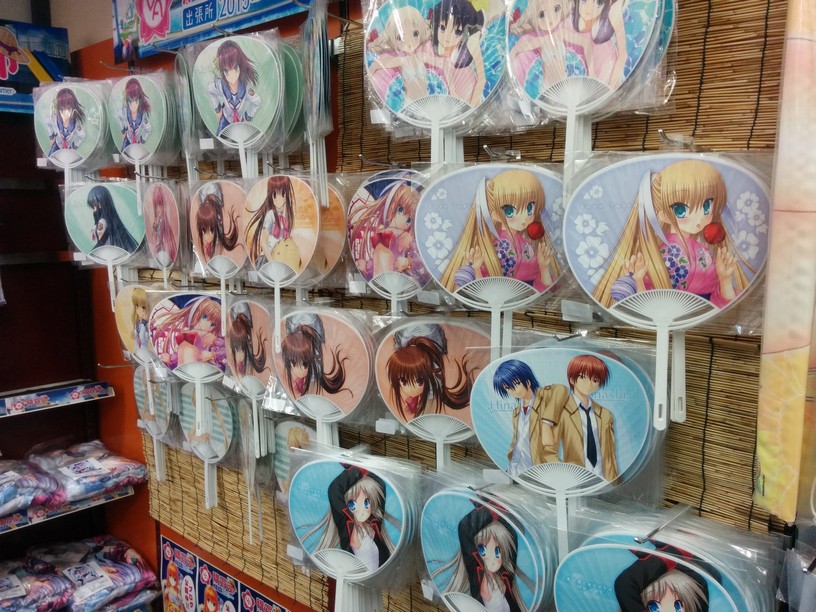 Down by the end of the aisle, by the wall, was the Angel Beats! section, which was chock-full of Angel Beats!-related goods, many of which were also available last year. Of course, a lot of 1st beat goods were featured as well.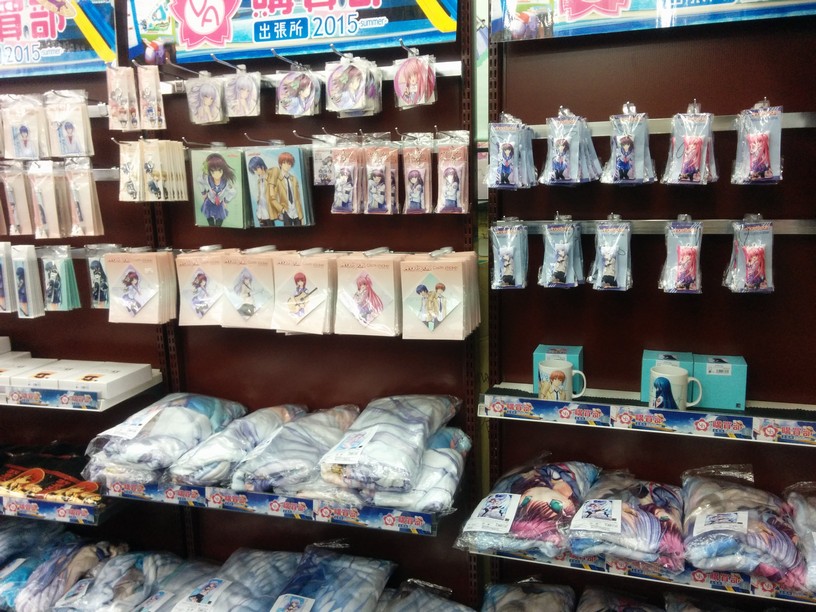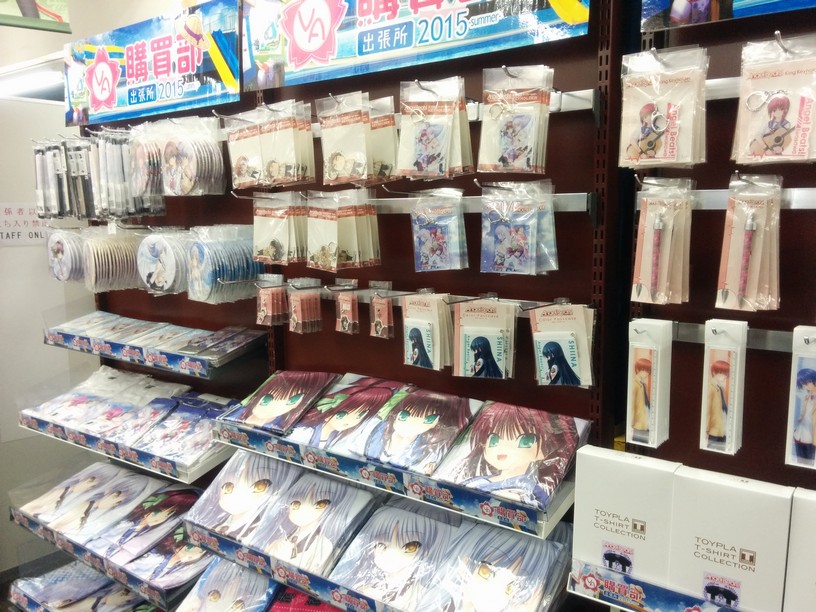 Down the second lane, they were featuring Angel Beats! dakimakura covers, and the featured summer sale microfiber towels, a few of which were already unfortunately sold out.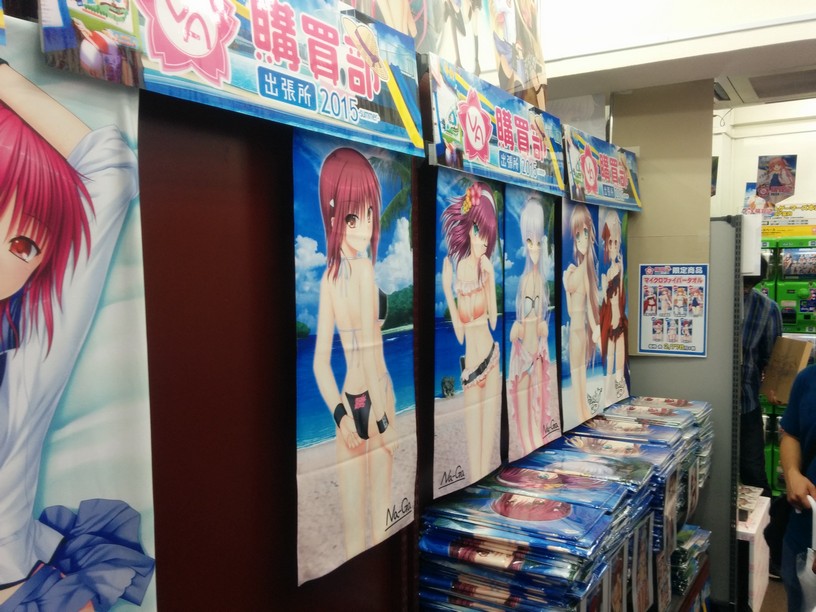 On the other side of the second lane were some more featured goods from the sale such as calendars, bundle sets, and other goodies (and yes, more tapestries).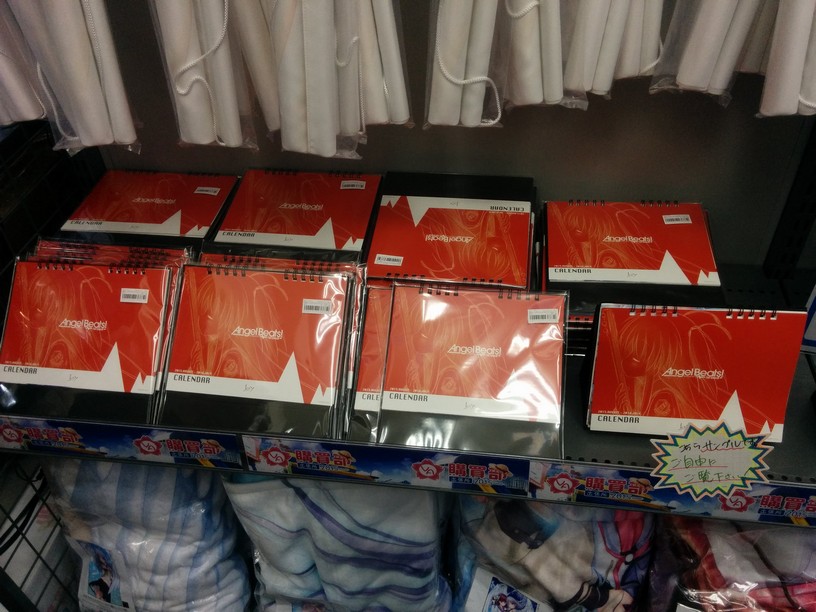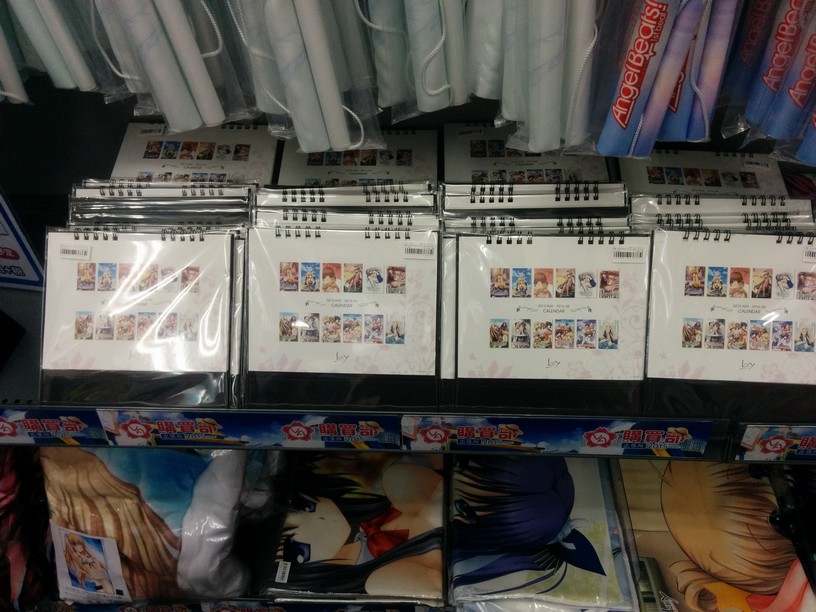 Featured before the second lane were special, LED-backlit frames, featuring some Key characters! I hear you can even purchase and change the different photos in the frame, which is pretty cool!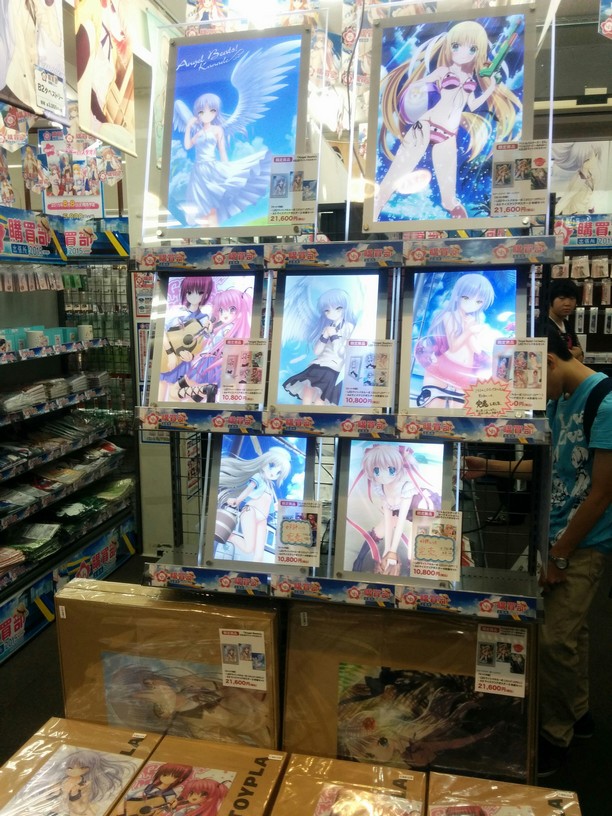 Onto the third lane, where we had microfiber towels, tapestries, and t-shirts, many of which were sold at the recently-ended Comiket 88. Pretty good timing, since this gave a chance for people like me who weren't able to attend Comiket to buy these goods.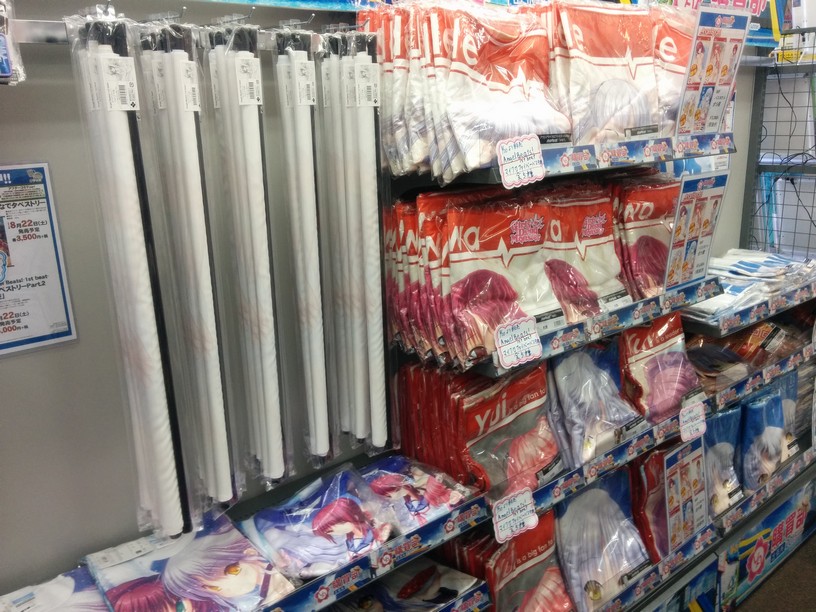 On half of the third and fourth lane is the Rewrite lane with towels, mugs, pillowcases, keyboards, and more! I'm pretty sure no new Rewrite merchandise had been released since last year, so these were all probably old stocks of their goods.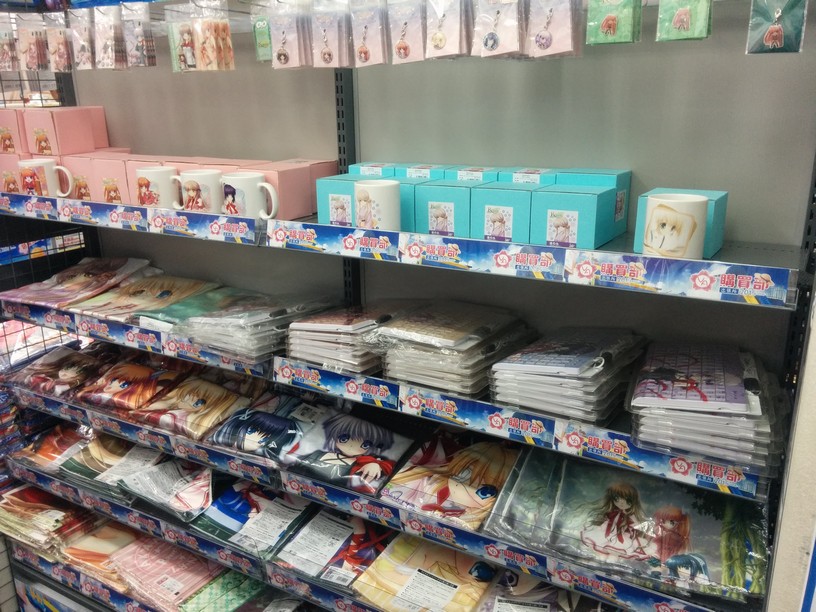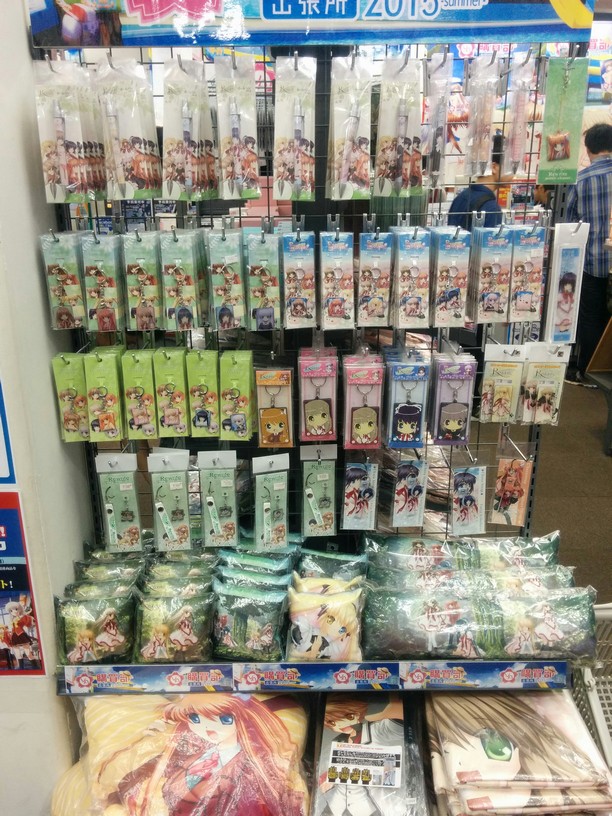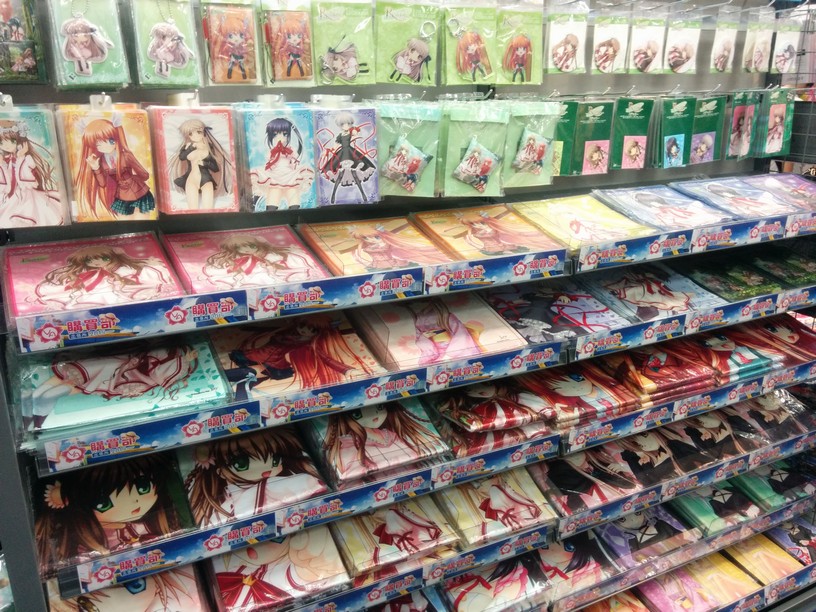 And onto the fourth and fifth lane is the Little Busters! lane, with other various goods. There were a few new stuff here and there, but most were generally old stock as well.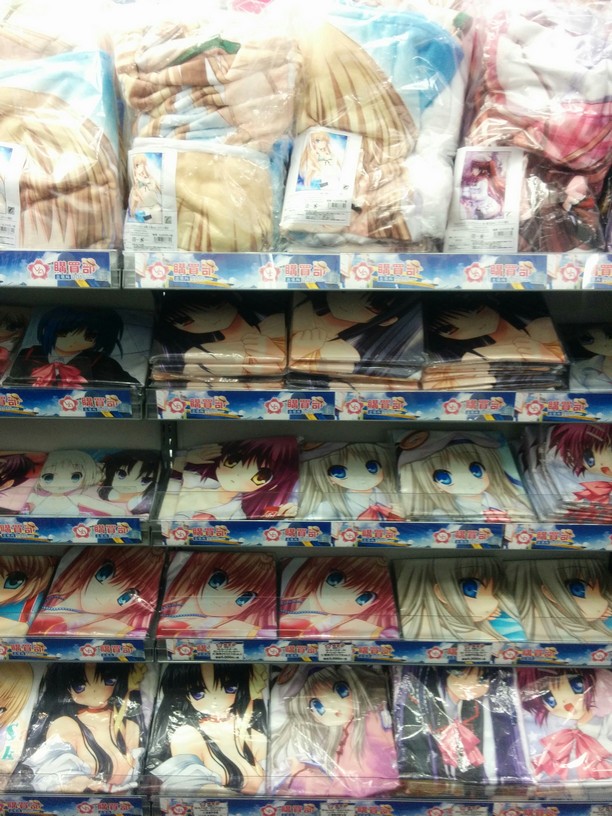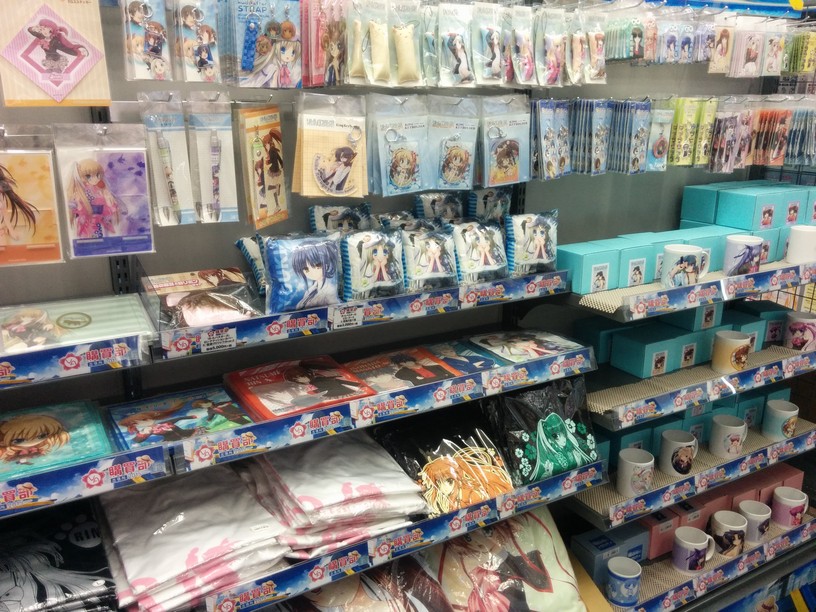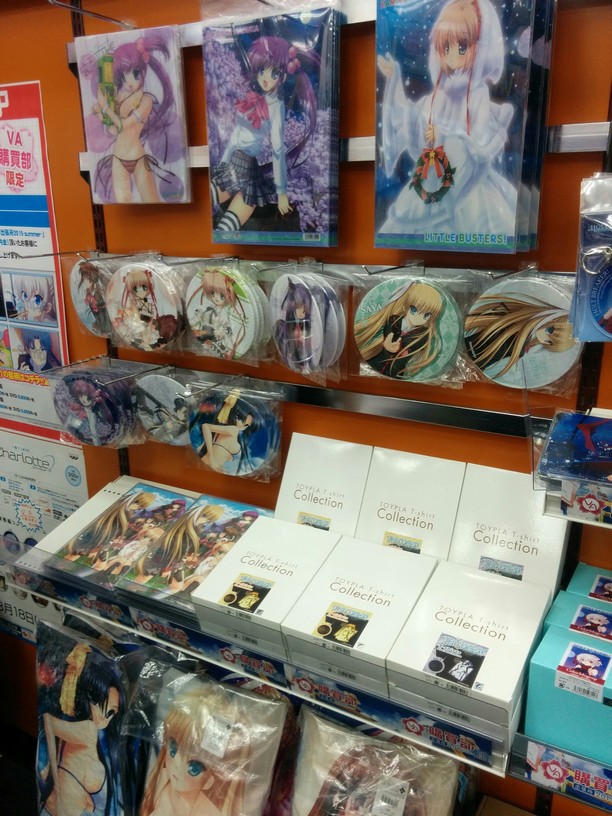 Down by the back were the other VisualArt's stuff! All of the CLANNAD goods were here, which had a pretty disappointing selection, to be honest. They also had some newly-released Holy Breaker! goods which seemed pretty cool!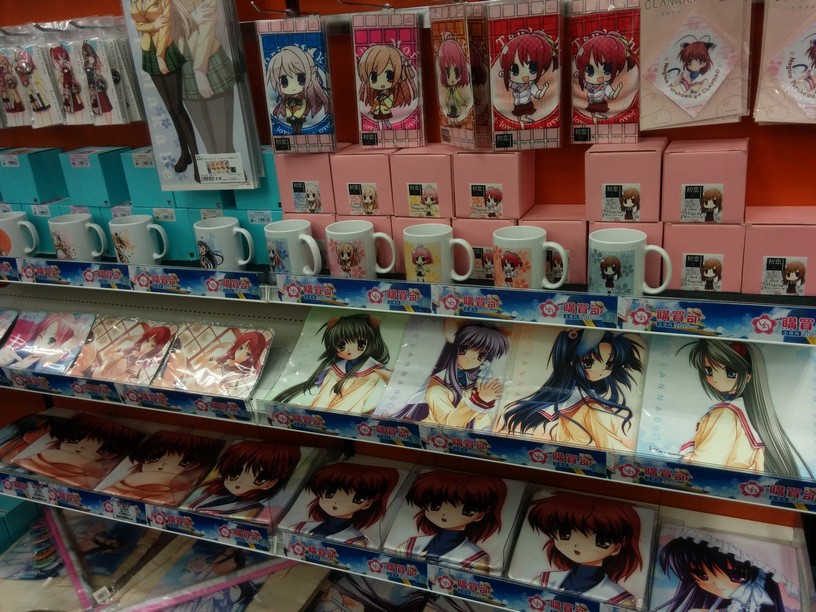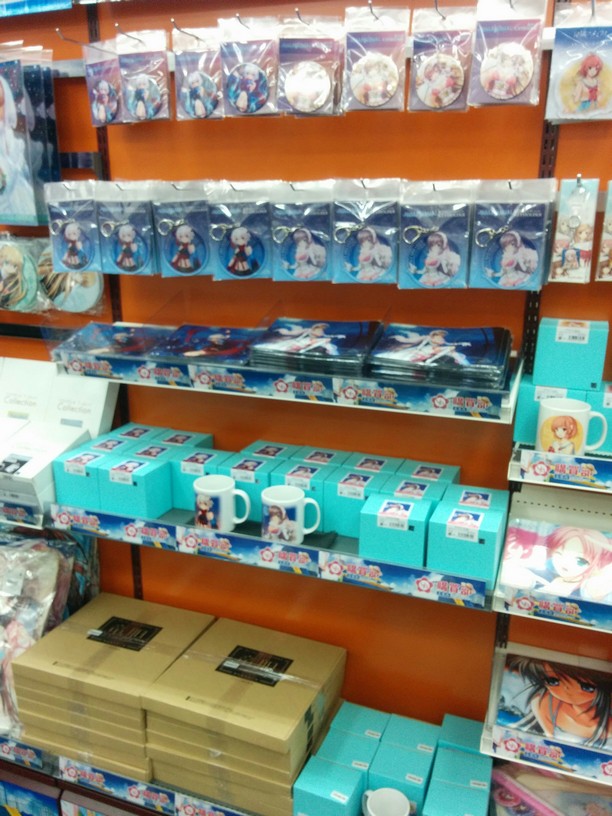 On the last lane of the aisles was the rest of the mixed media. Books and CDs and Games, oh my! The selection of CDs weren't much, but when I visited a few days later, they restocked with a lot more albums and OSTs! And the mangas and books were pretty extensive as well~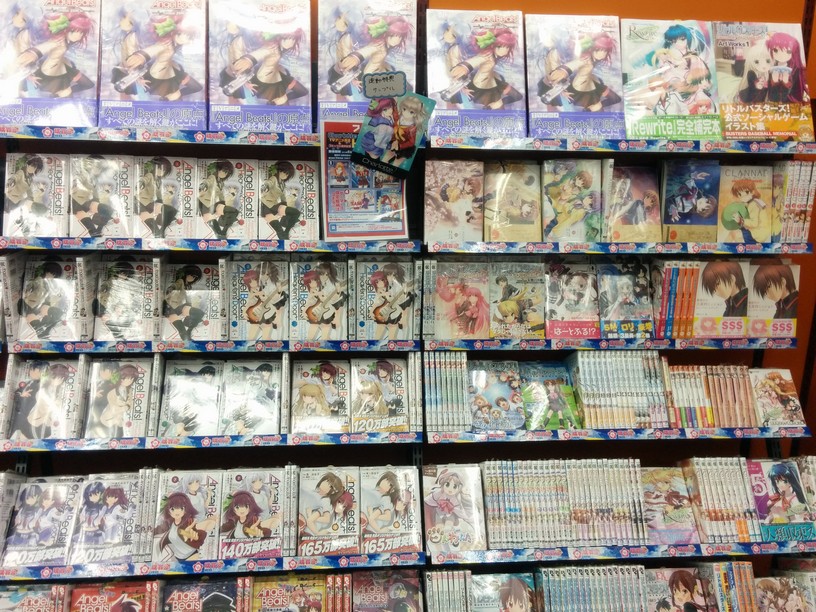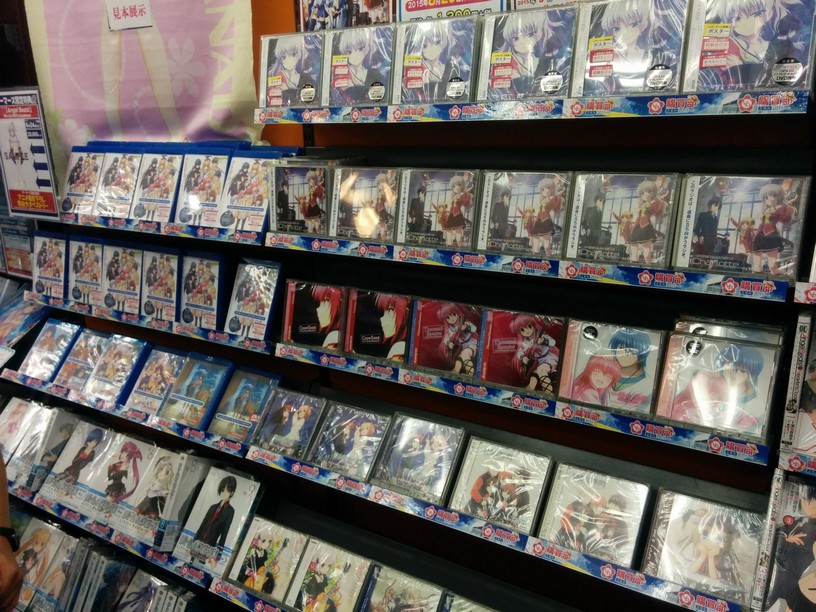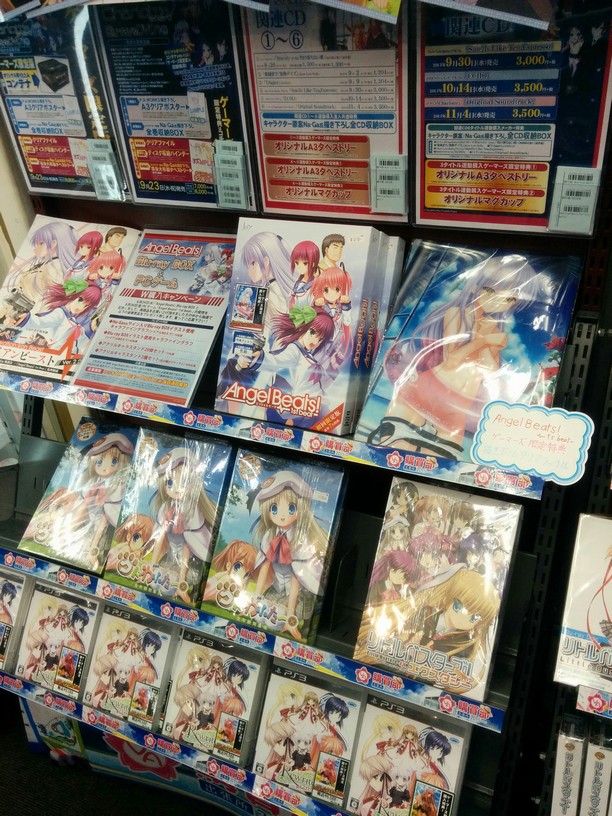 They even had a glass-encased display with some special items. Some of which I honestly had no idea how to buy, heh.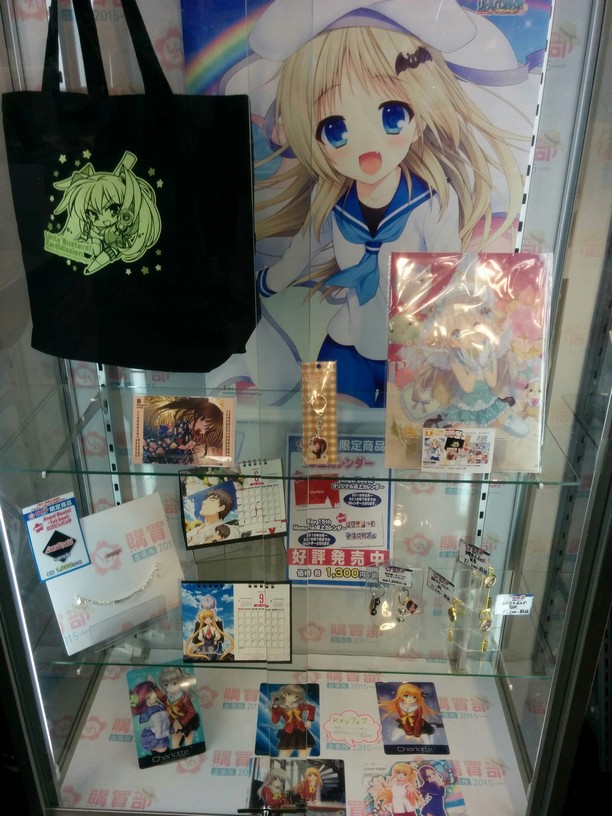 Up on the front, right in front of the cashier were some random-pick items where you could get a keyholder or a mini-shikishi. However, because these items were sealed, you really wouldn't know which one you got until you opened it! Think of it as another form of gachapon, heh.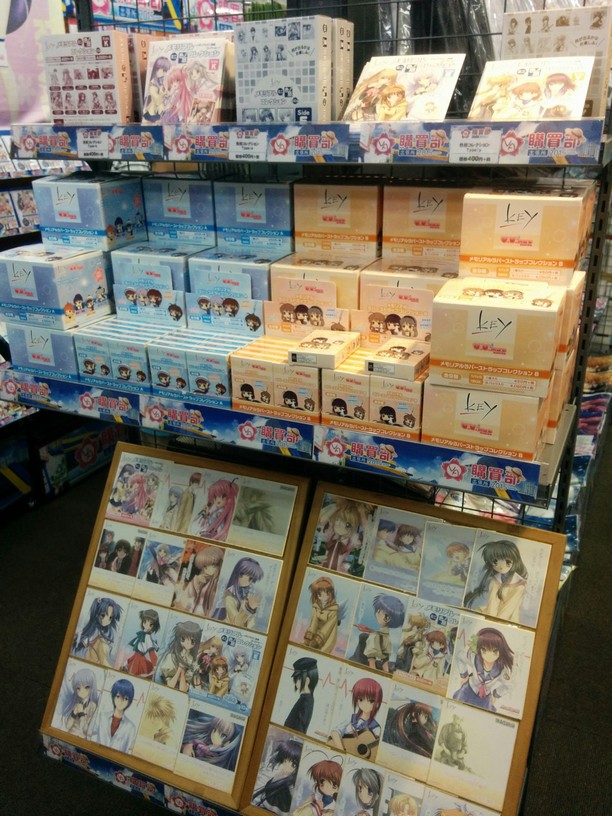 And finally, as a way for people to spend the change they got from buying too much stuff at the sale, right at the exit were actual gachapon machines! Pretty strategic placement, if you ask me!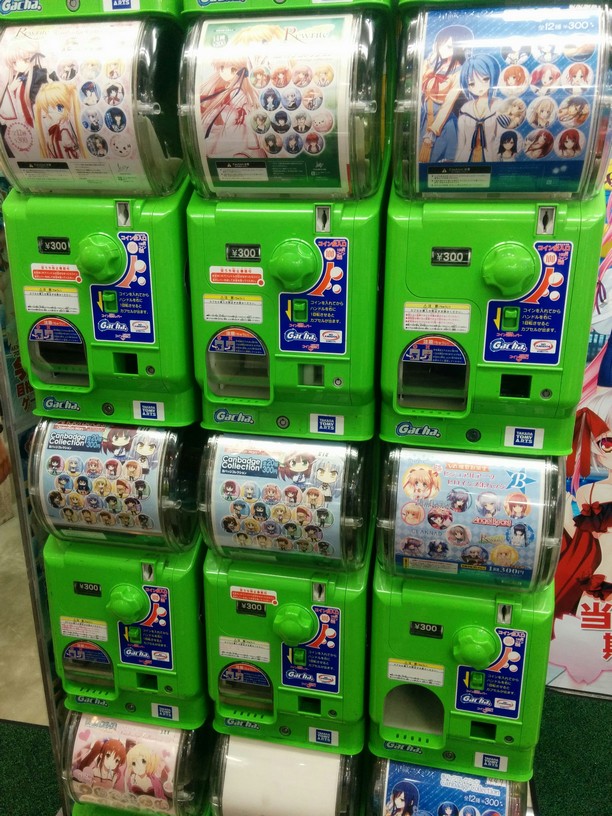 All-in-all, it was a pretty good event, and any Key fan would be sure to find something that they would want to buy there. I know I did! They even had a giveaway of Charlotte-related clearfiles foor every 1000 yen spent, and I ended up getting waaaaay too much.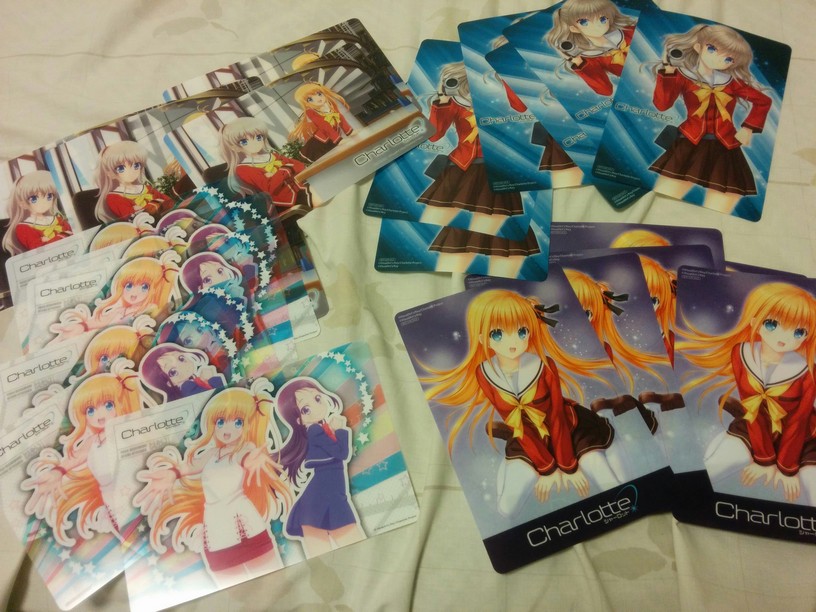 Well I hope you enjoyed reading, and hopefully this gave you an idea of something that Key does on a pretty regular basis. A little tip for you guys, but a lot of these stuff are sold in Gamers Akihabara, so if you're ever in Japan, be sure to take a visit!