Popping up out of nowhere, Key's latest and most ambitious mobile game Rewrite IgnisMemoria has been released earlier today, the 6th of February! If this is your first time hearing about it, read up on the details in our earlier article, or check out the translated PV below!
As soon as you boot up the game, you'll be thrown into a tutorial highlighting the game's visual novel-esque scenario and introducing you to the turn-based combat and systems. Unlike other mobage, Rewrite IgnisMemoria grants you access to all playable characters from the beginning, and allows you to level them up as you play. The playable characters are currently Kotarou, Kotori, Chihaya, Akane, Shizuru, Lucia, Kagari, Sakuya, Nishikujou, Inoue and Shimako. Sorry guys, no Yoshino yet. The game also allows you to equip your characters with cards to power them up in battle. As you'd expect, the cards are obtained in typical gacha style, and feature all-new art of the cast in numerous different outfits and poses! Goth loli and maid fans, you're bound to be pleased. Five-star cards also change the appearance of characters in battle, so that's a cool bonus! This is how you'll be able to transform Kagari into Creamy✩Kagarin. Once you finish the game's full-voiced introductory route, you'll be able to choose from any of the playable characters and play through their specific routes! Unfortunately the character routes are not fully-voiced,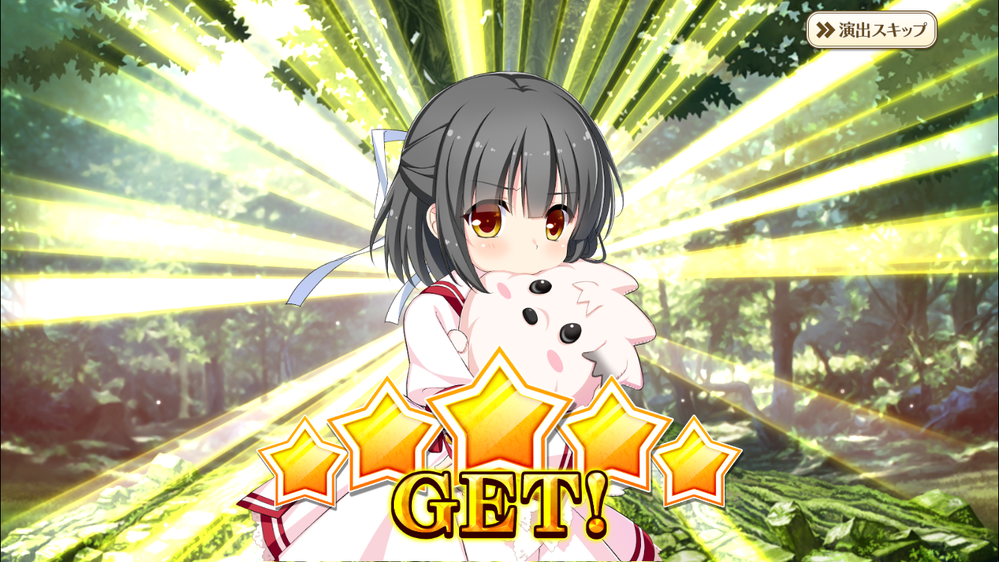 You can grab Rewrite IgnisMemoria right now off the Japanese iTunes store or on Google Play internationally. If Google Play says your device is incompatible, don't fret, because a workaround I found was downloading the .apk file off the QooApp store and installing from that. Worked fine for me!
I'd go on, but I'm definitely not an expert on the game's mechanics yet! If you're interested in picking the game up, need help from those who have played it, or just wanna get involved in the game's English-speaking community, head on over to our Rewrite IgnisMemoria discussion topic on the forum! If you're quick, you'll be able to join our launch stream showing off the game, so check the topic for the link! Our goal is to provide a hub for English-speakers to share their experiences of the game together, share their amigo codes, help each other navigate the game's systems, and more importantly, show off their rare pulls. We hope you'll consider joining us!