Kitazawa Ayaka's First Album Production Project Update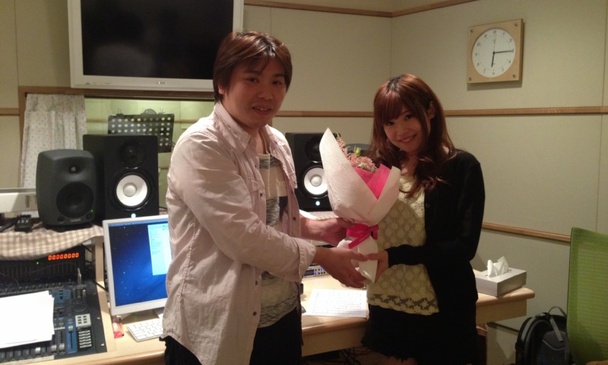 The project page for Kitazawa Ayaka's First Album Production Project has been updated with news from Shinji Orito that they've finished recording for all 11 tracks! The album was successfully funded on the 1st of May with a total 2,707,000 yen backed of the target 1,000,000. Shinji also mentioned that he will be mastering the album at the beginning of June.
For more information on the project, you can read our previous article here.
UPDATE: An update was just posted that confirms that the album will be titled 'Nature Couleur', and the album will be introduced in a live broadcast on the 16th of May (this Friday) 9PM Japan Standard Time at the following URL: http://live.nicovideo.jp/gate/lv179368913 Be sure to check it out! We'll be on the Skype chat to discuss the broadcast as it happens, so I invite our community members to join us there on Friday!
Sources:
https://motion-gallery.net/projects/ayaka-1stalbum/walls/4660
http://key.visualarts.gr.jp/info/2014/05/516nature_couleur.html