Charlotte and Angel Beats! Have Come Along with P.A. Works to Anime Expo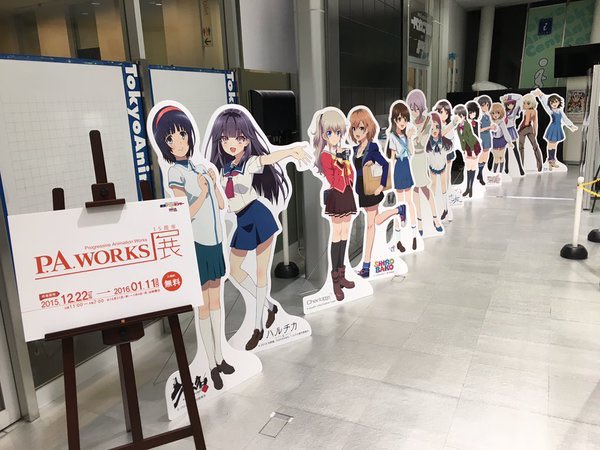 It's July 1, and today marks the start of Anime Expo in Los Angeles USA! While we've taken a lot of time to cover the events surrounding the VisualArt's booth, one booth who is, undoubtedly, related with Key is having a special booth as well: P.A. Works, the animation studio responsible for Angel Beats! and Charlotte!
P.A. Works has recently made an English twitter account and Facebook page to publish all their news for Anime Expo, and while we weren't expecting it, they have quite a good number of Key-related stuff coming up! First is a showcase of production materials from both Angel Beats! and Charlotte. These materials likely refer to the key frames and storyboards from the respective anime, similar to what was showcased in the Charlotte Exhibit in Japan last year. They also plan to show a special costume from the final episode of Charlotte; we wonder which one it could be!
Second is their sales booth. While they have a good selection of items from their numerous anime repertoire, it seems Charlotte specifically dominates this sales booth. Available are the following:
So if you're at Anime Expo, make sure to check out the P.A. Works booth at the Entertainment Hall, and you're sure to not be disappointed!