The Monthly Terra - July 2015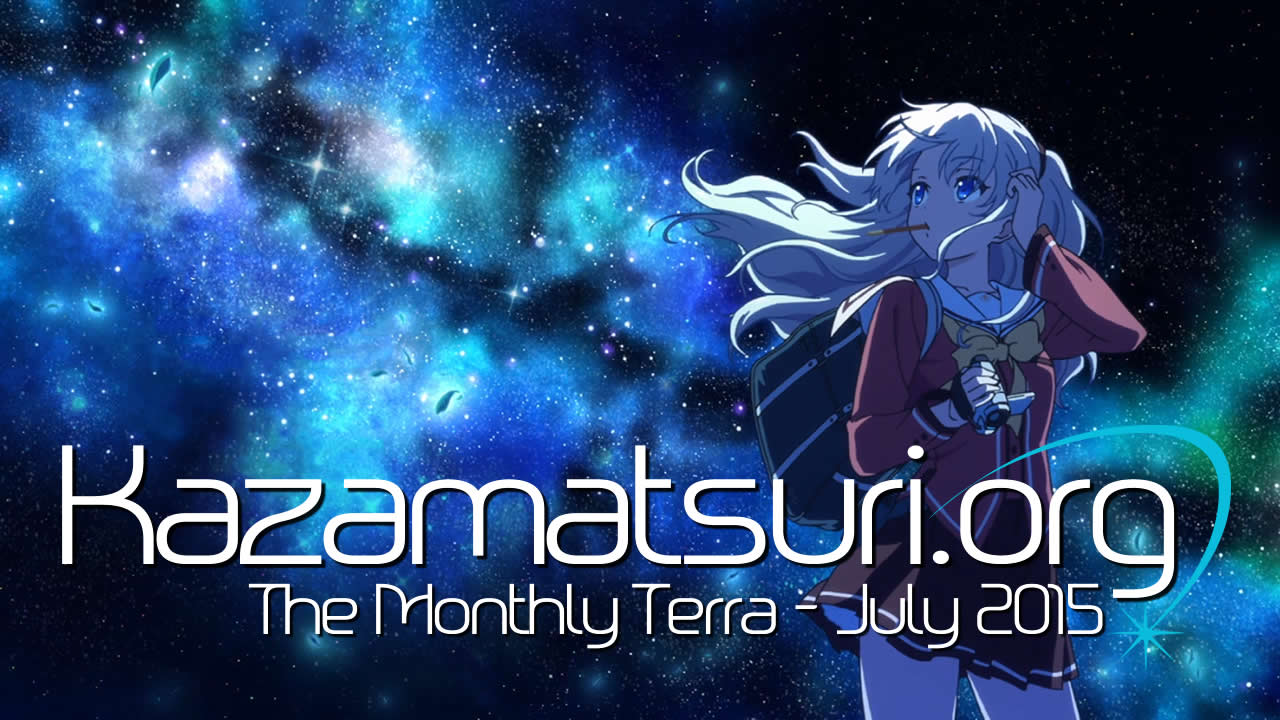 Welcome once again to your Monthly Terra! Tonight we have Aspirety, Bizkitdoh and SuikaShoujo joining us for the first time on The Monthly Terra. This month we go over the #ABHypeTrain campaign, talk a bit about all the Charlotte stuff that's been happening, the Itaru Hinoue interviews, share our thoughts on the Harmonia Rumour, and a call to arms for help building the Little Busters! school in Minecraft! It's a bit of a slow news month, but we hope you enjoy our podcast nonetheless!
As always, you can subscribe to our xml feed here, or download an mp3 of the podcast here. You can also view it in video form on Youtube.
Music used
0:00 - Bravely You - Charlotte Opening
2:09 - ufufu these - Angel Beats! -1st beat- Track
2:30 - somebody days - Angel Beats! -1st beat- Track
4:11 - Singer Days - Charlotte Insert Song
6:08 - Scar on Face - Charlotte Insert Song
8:50 - Todoketai Melody -off vocal Ver.- Harmonia Opening
14:34 - Boys Don't CRY(Infinite Human Theorem Mix) - Luxurious Cattail by Lost Garden