Now this is certainly a surprise! Out of nowhere, a heap of Little Busters! merchandise has been made available for preorder! Firstly, we have six Little Busters! tapestries for preorder, featuring illustrations from the 2013 Key Calendar. They're pretty large, sizing at 1200 x 700mm, and currently selling for 5,180 JPY. On top of that, we also have nine mousepads featuring art from Little Busters! Card Mission, selling for 860 JPY each. There's also a selection of Little Busters baseball team parkas, windbreakers, and jerseys, as well as three new Little Busters! Card Mission mugs, and a Kud cushion cover. Get your wallets ready!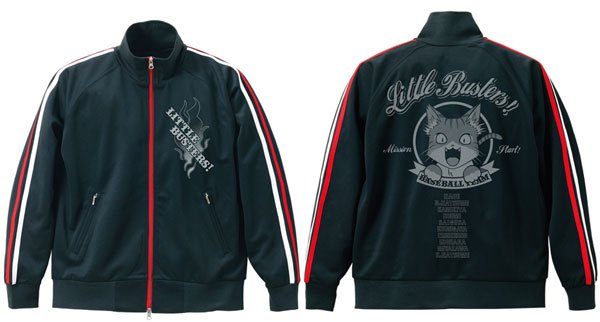 You can view all these and more at amiami: http://slist.amiami.com/top/search/list?s_keywords=Little+Busters&submit=Search&pagemax=40
But you'll have to be quick, as they're bound to disapear quickly! If they do sell out, feel free to use this topic below to discuss other places to purchase them. Thanks to forum member JimRaynor_2001 for the news! His original article on the forum will be included in the replies below.
Even after the visual novel, anime and 4koma have ended, it's awesome to see that new Little Busters! goods are still being produced. I guess the Little Busters really are eternal!