Rewrite Anime Adaptation to Air Summer 2016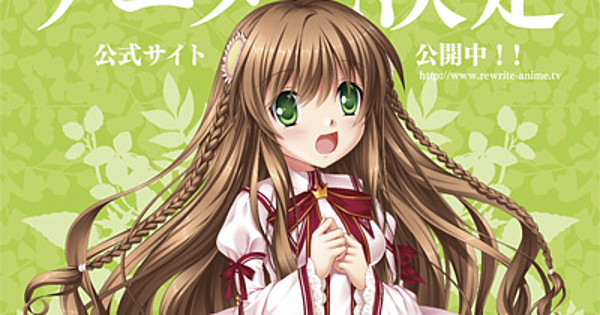 Promotional posters went up in Kokusai-Tenjijō Station in Tokyo today, bearing the answer to the question fans have been asking ever since a Rewrite anime adaptation was announced after the last episode of Charlotte: "When will the Rewrite anime air?" This question has dominated our Rewrite - Anime Pre-Release Discussion and Speculation topic for the past couple months. Now, along with having new promotional artwork, we know that the Rewrite anime is slated to start airing in the summer of 2016. Most summer anime typically start in early July, so we can expect that Rewrite will probably be the same.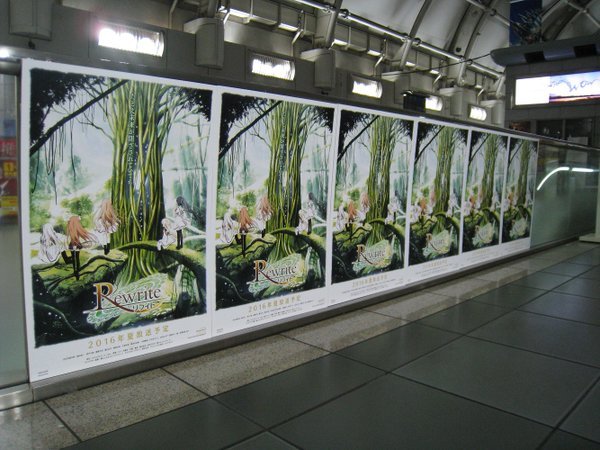 A tweet by the official @rewrite_tv twitter account also announced that Aniplex will be releasing new information concerning the adaptation at Comiket 89 on December 29. A new PV will be released then as well.
本日12月25日より、りんかい線国際展示場駅の改札内コンコースにてRewriteアニメ描き下ろし最新ビジュアルを使用したポスターを掲出!また29日からのコミケでは最新情報公開予定!お楽しみに。 #rewrite_tv pic.twitter.com/LMGvDG9Uoo

— rewrite_tv (@rewrite_tv) December 24, 2015
Personally, this has completely sparked my excitement for this adaptation again. Can't wait for the 29th for that new PV! Also, is it just me, or is the tree in that poster a lot bigger than it seemed in the visual novel...
For more information on the Rewrite anime adaptation, see our previous article, and if you want to learn more about Rewrite in general, check out our Rewrite series page!
Thanks to forum member Zaydgh98 for the tip!