Million Star (Short ver.) Uploaded on VisualArt's Youtube Channel!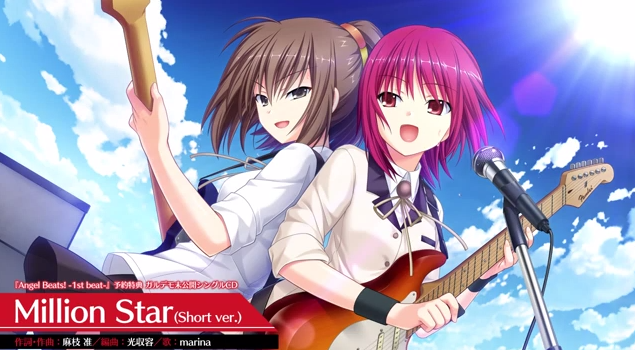 VisualArt's has just uploaded on their Youtube channel, VisualArts Japan, a short version of Million Star! Million Star is an insert song that will be featured in the upcoming Angel Beats! -1st beat- visual novel, and was composed by Jun Maeda, arranged by Hikarisyuyo, and performed by marina as Masami Iwasawa. The single CD of Million Star will also be included as a preorder bonus for those who preorder the game, which will be released on June 26, 2015. Check it out!
This is the first time that Million Star has been revealed to the general public, as it was only previously performed at KSL Live World way to the Angel Beats! -1st-, which we covered recently. It's a pretty interesting song, and I think it has a pretty classic Jun Maeda vibe to it. Have any other thoughts about it? Feel free to continue the discussion below!