Key Points 8 + Key Tactics eXpo Special Coverage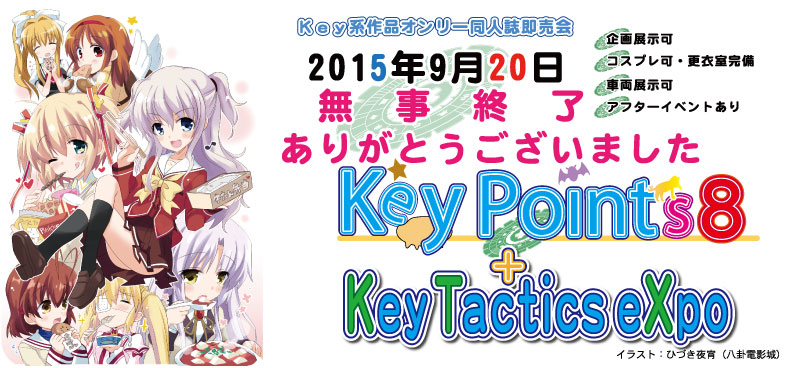 A bit late this time, but you know what they say: "Better late than never"! Today we have for you Kazamatsuri's own special coverage of Key Points 8 + Key Tactics eXpo! What? You haven't heard of Key Points? For shame! Well, for those not in the know, Key Points is a bi-annual event, organized by Ayuket, that allows amateur Key fans to showcase and sell their creative works, all of them being generally Key-related. Key Tactics eXpo is a bit of the same thing, however, they focus on the old works by Tactics (Moon, One), Key Sounds Label, and Itaru Hinoue Design Office. They sell a selection of artworks, comics, novels, music CDs, and other miscellanous paraphernalia. Essentially: It's Comic Market for Key!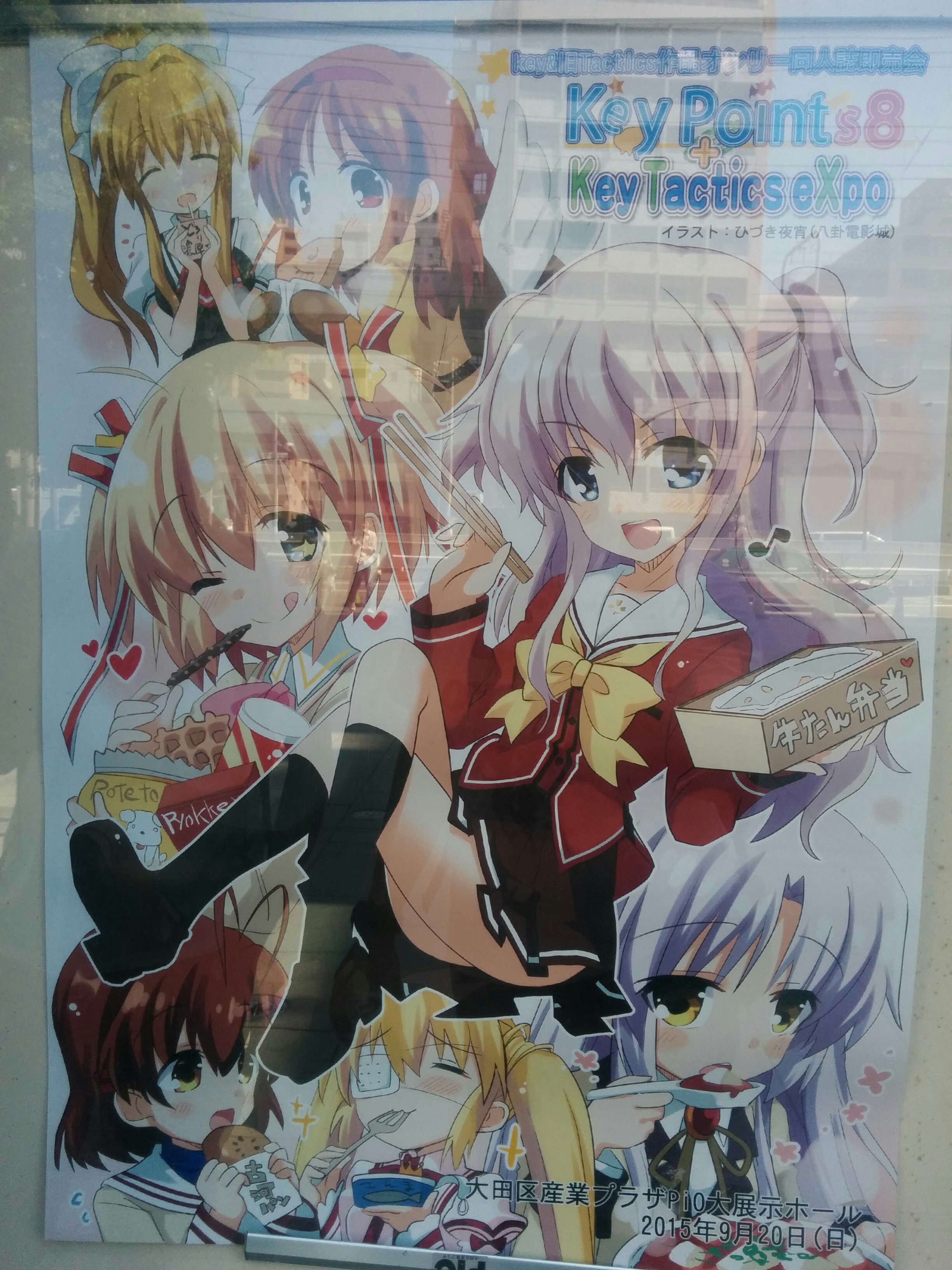 Poster of the event right outside the building.
That aside, let's get on to the details of the event. Key Points 8 was held last September 20, 2015, at the same venue as Key Points 7: the 1st floor exhibition hall of the Ota Ward Industrial Plaza PiO, near Keikyu-Kamata Station in Tokyo. Unlike last event, however, they had the entire floor to themselves, which allowed them to hold a special exhibit this year: an itasha exhibit!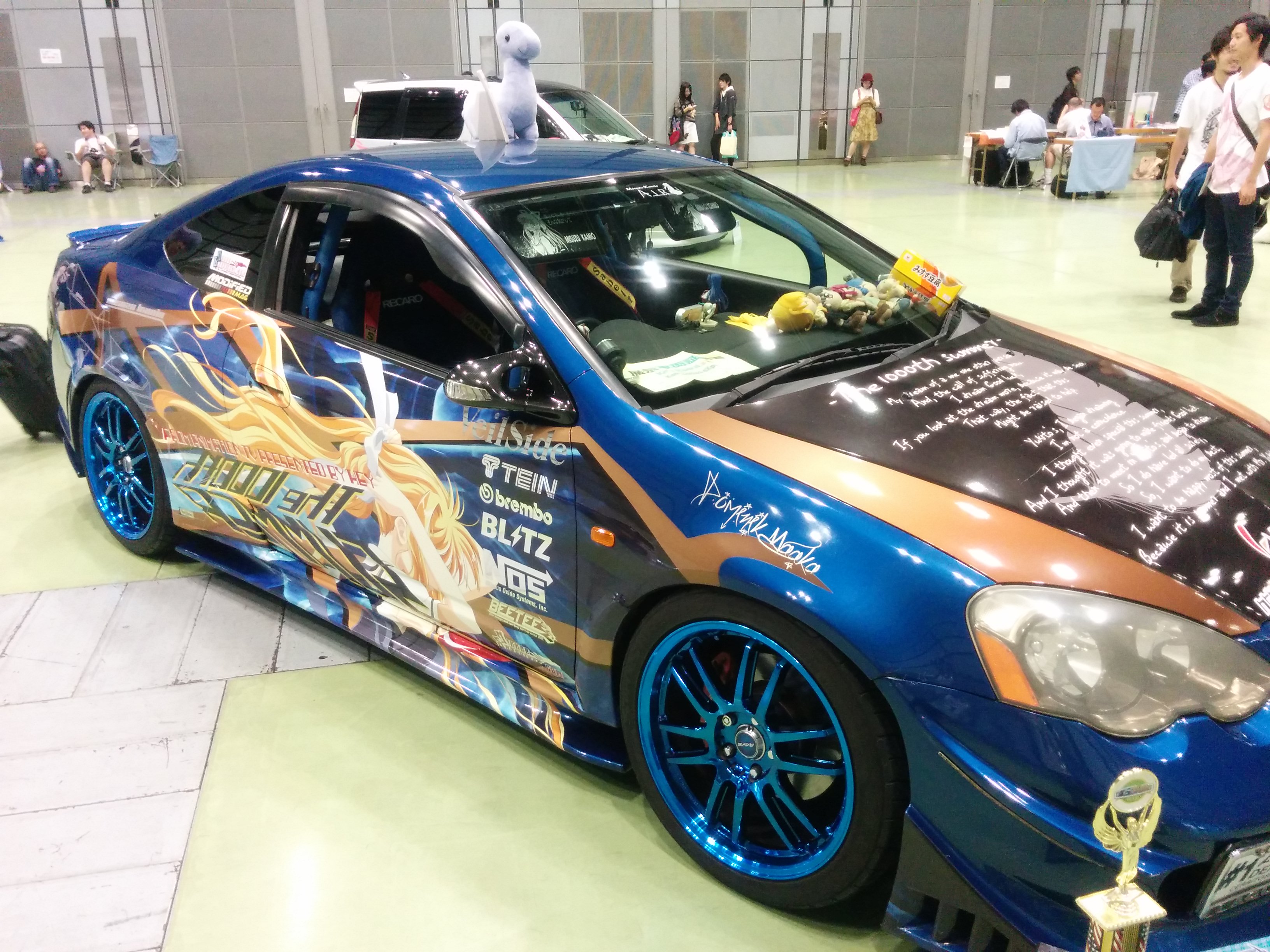 The car of one dedicated AIR fan, with paraphernalia adorning it all around.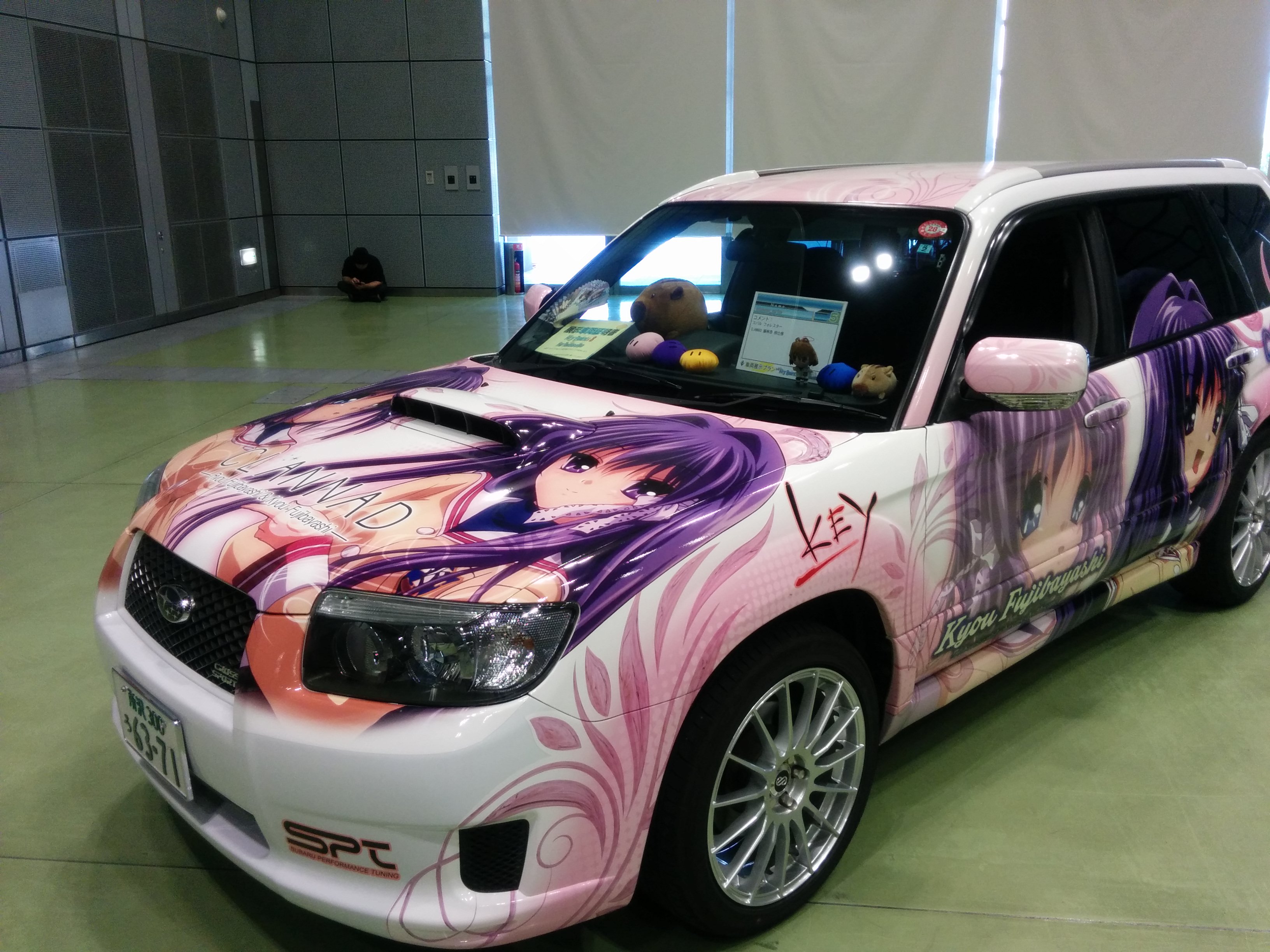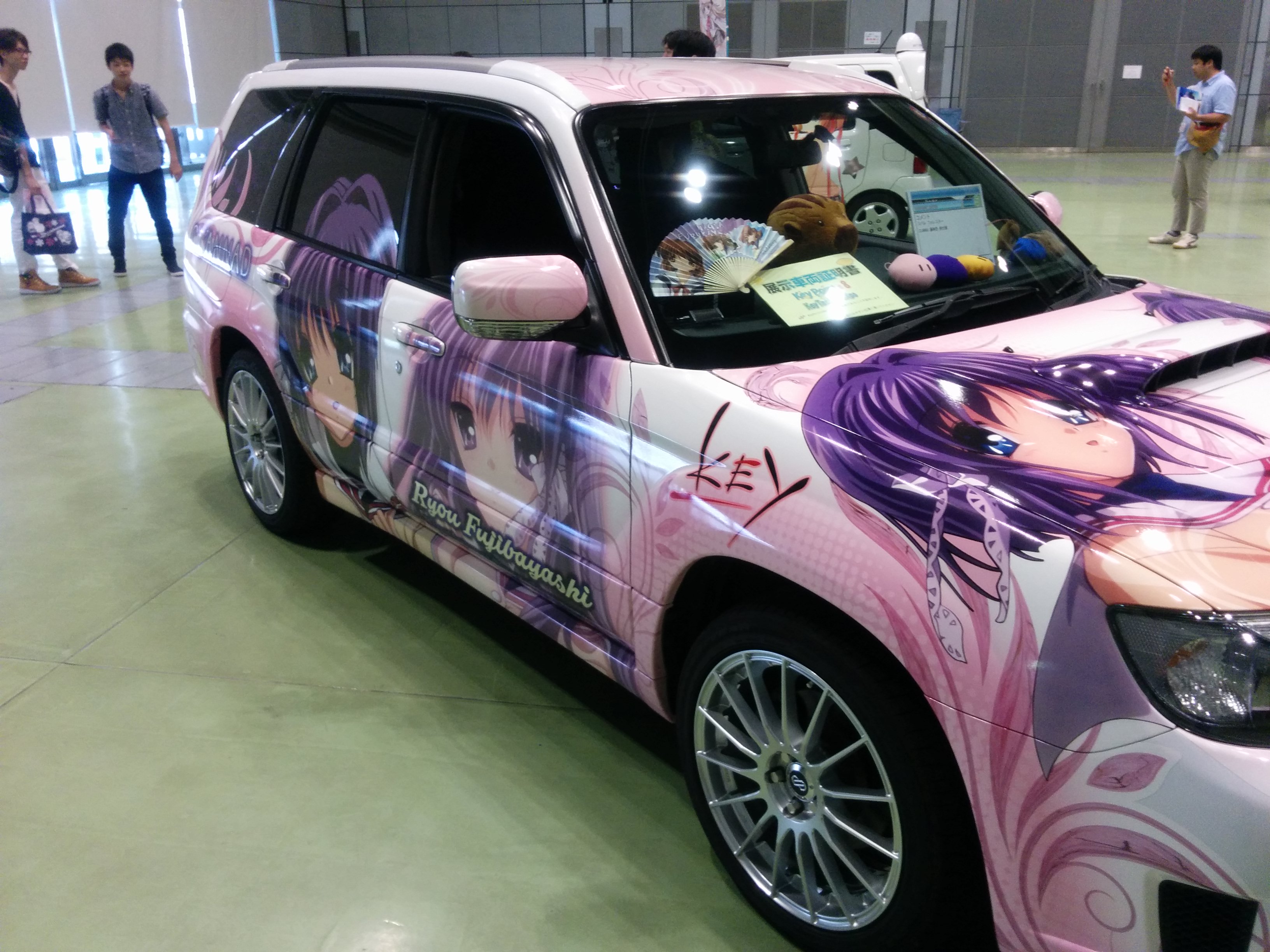 The Fujibayashi twins featured on this car, with Botan and a few dangos on board.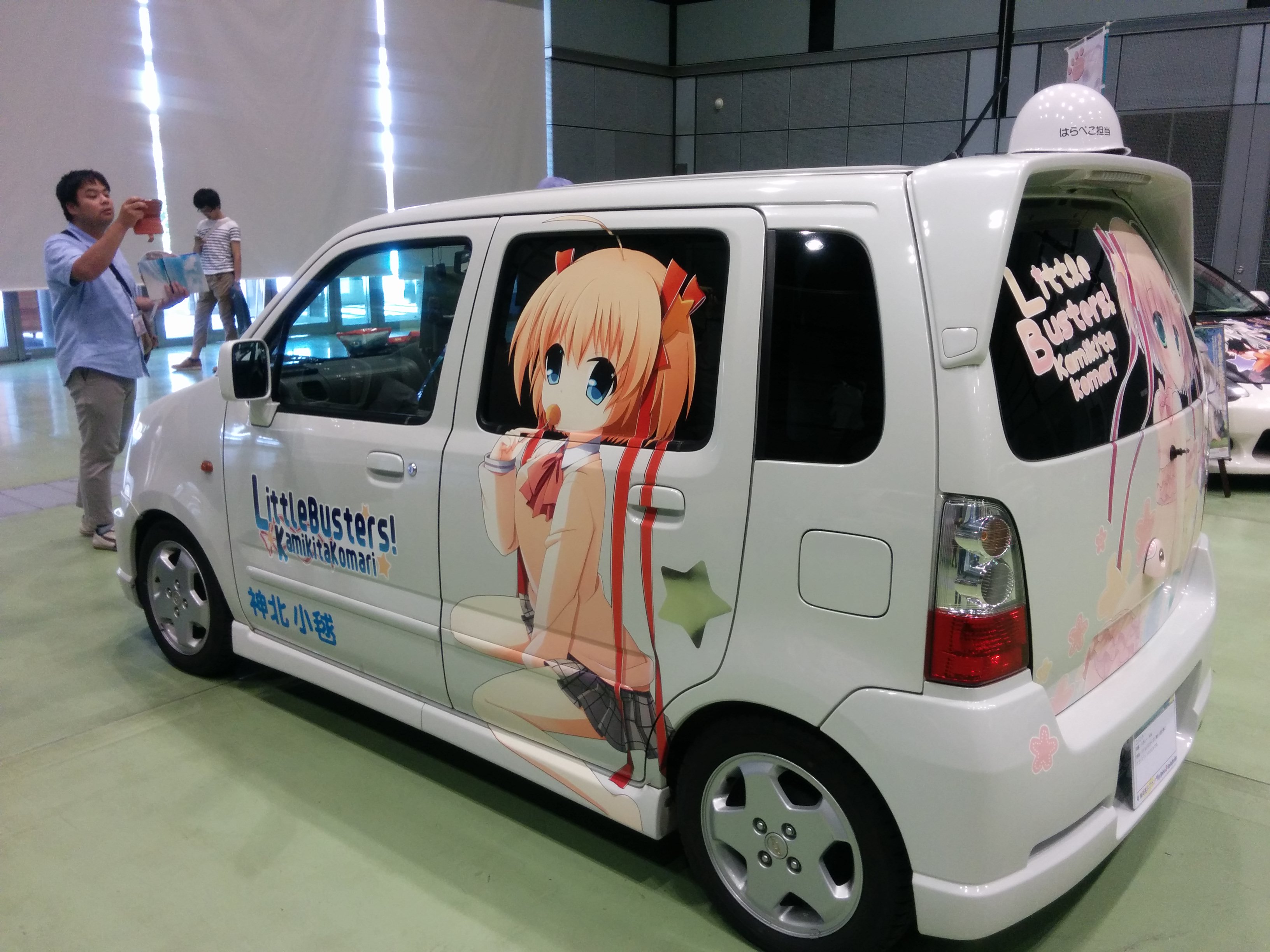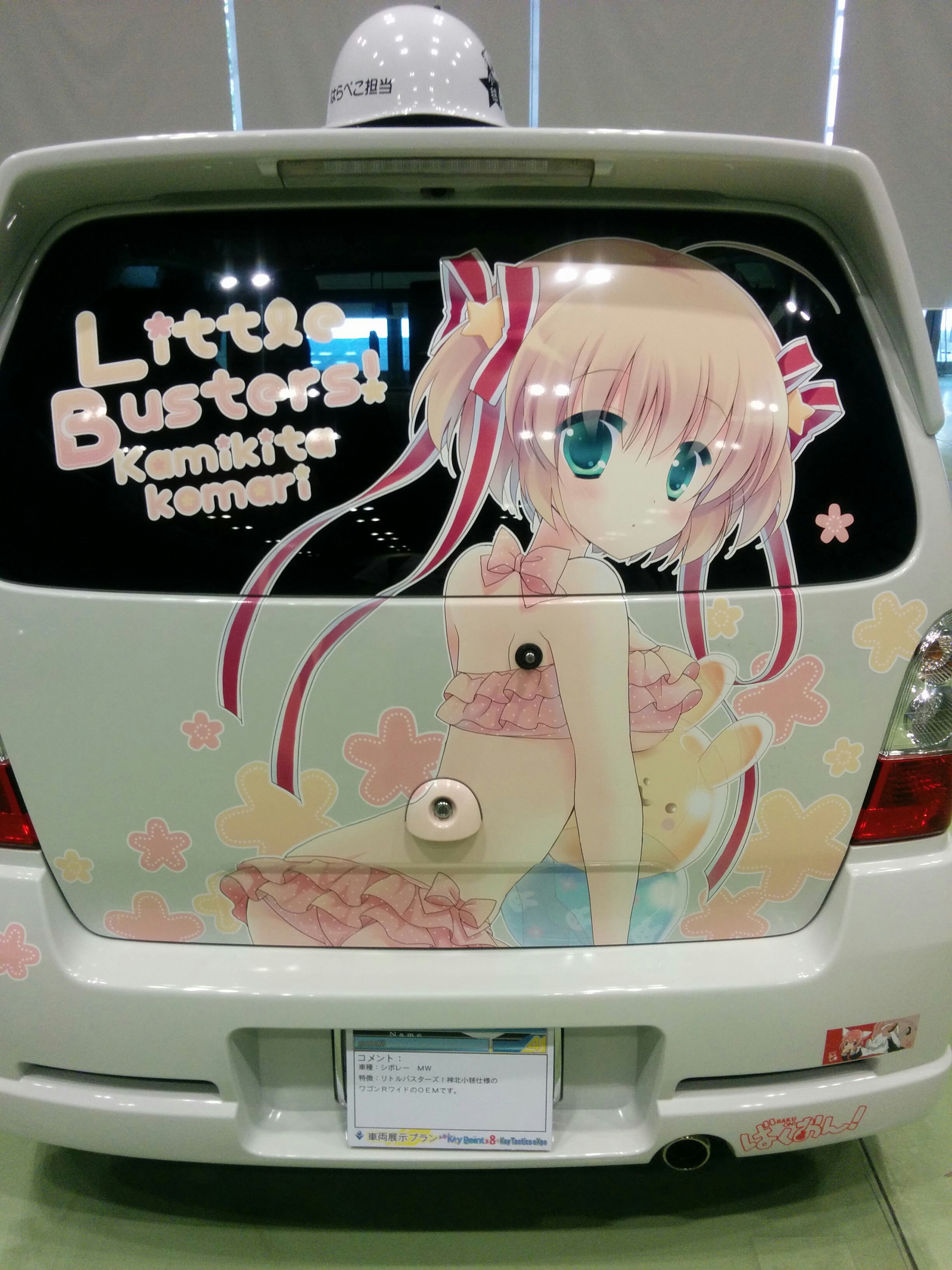 Komari-MAX car, the car itself looking as cute as Komari.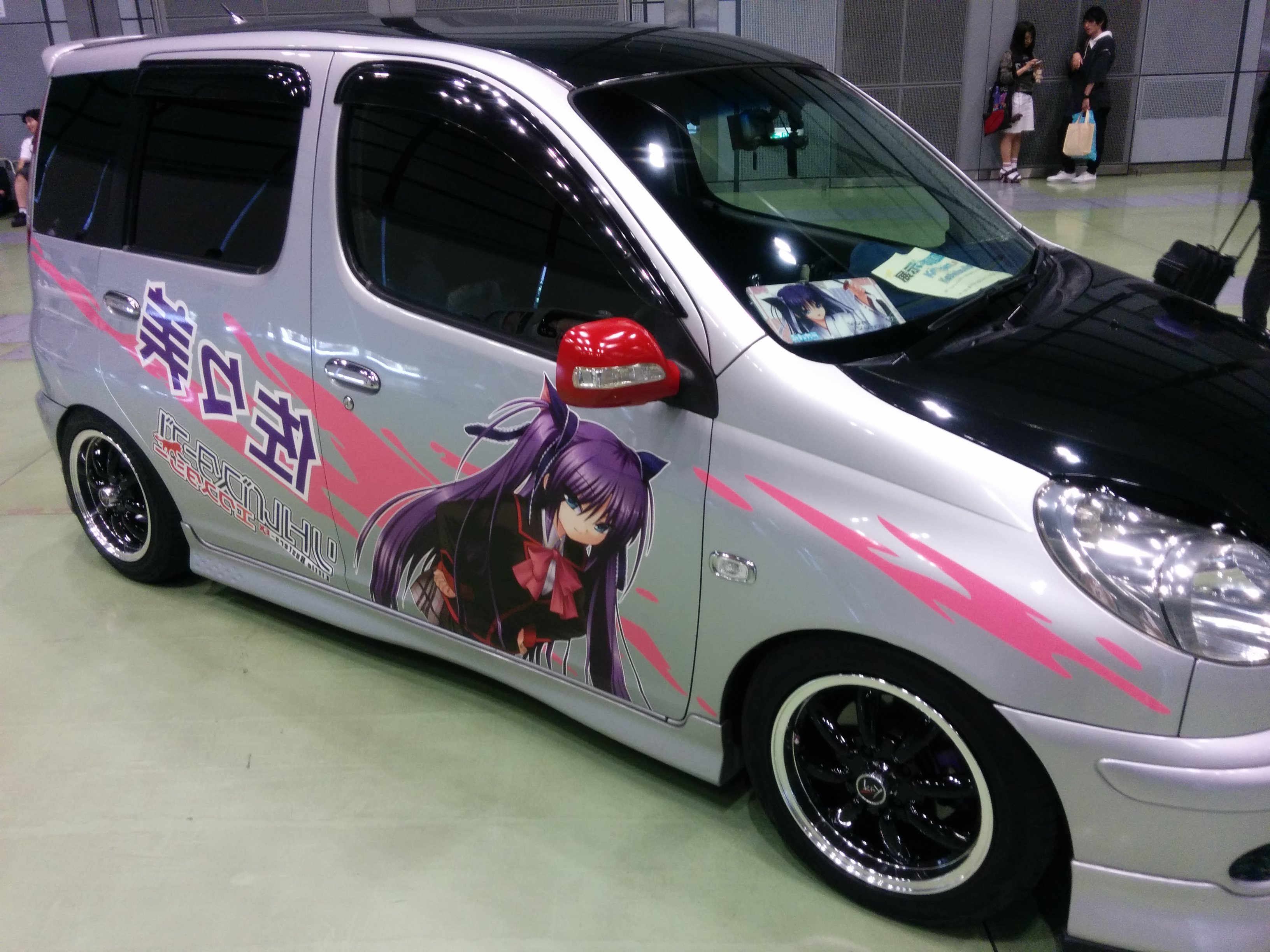 Sala-I mean, Sasami featured on this Little Busters-themed car.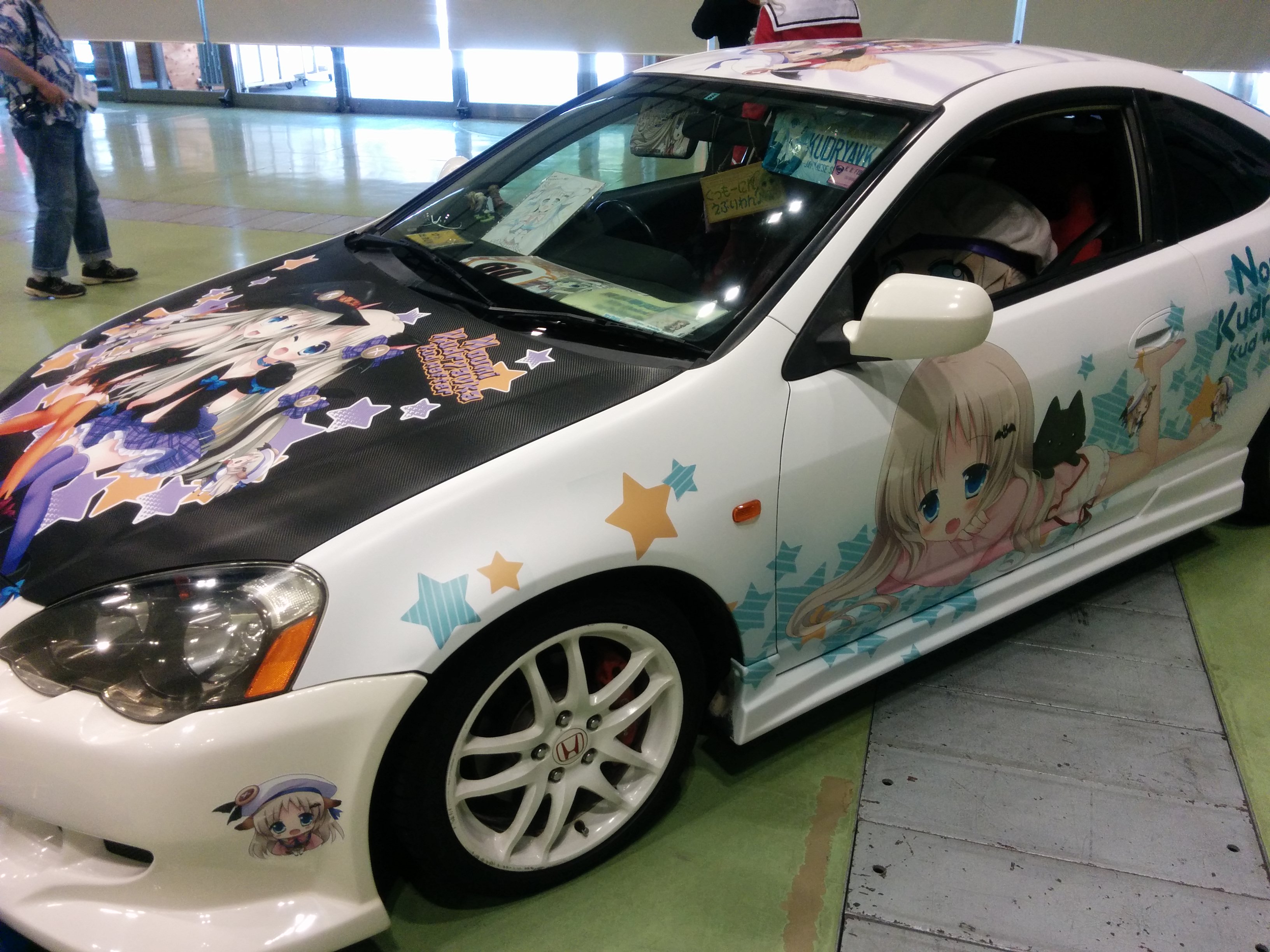 And, of course, it wouldn't be complete without a Kud-featured car.
5 Key-themed itasha cars occupied half of the event hall, while the other half was occupied by the main attraction of Key Points: the sales booths.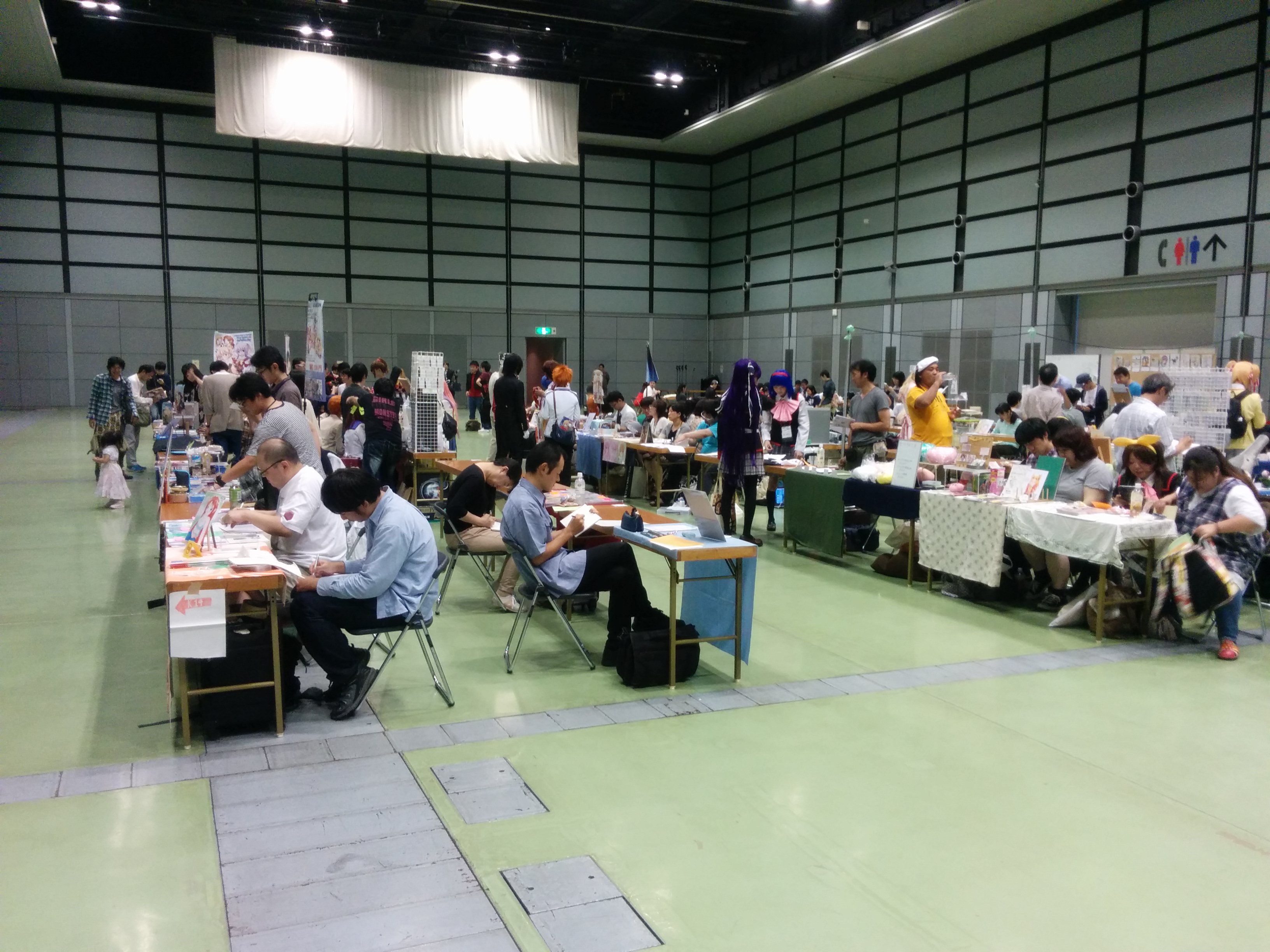 Business, as usual.
I'm pretty satisfied with all the space they have this time around. It made it a lot easier to go around the entire venue! On the side of the booths were special walls, where participants could share and participate with other participants.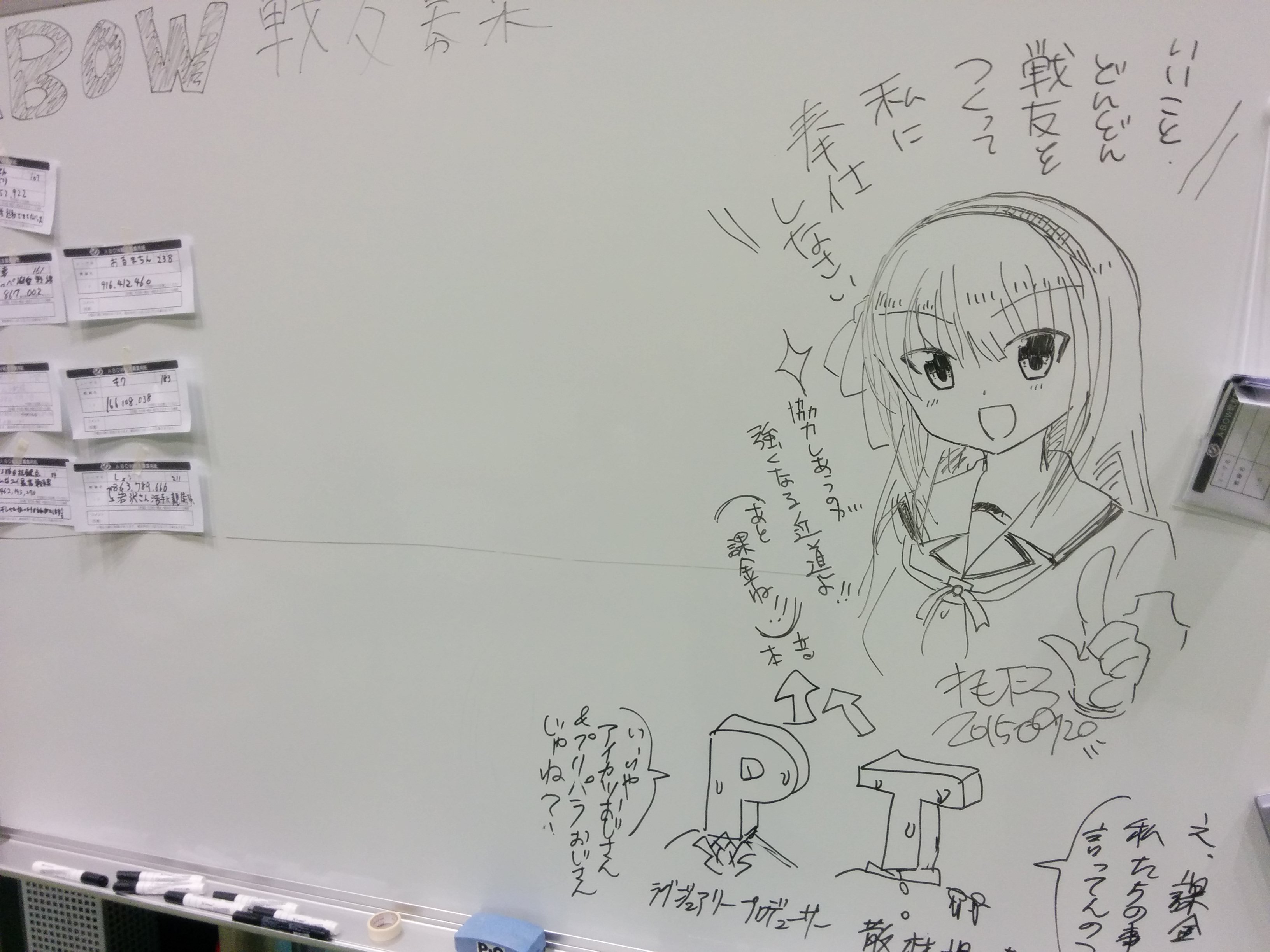 Angel Beats! Operation Wars wall, where participants could find new friends to help them take on operations in the popular mobile game.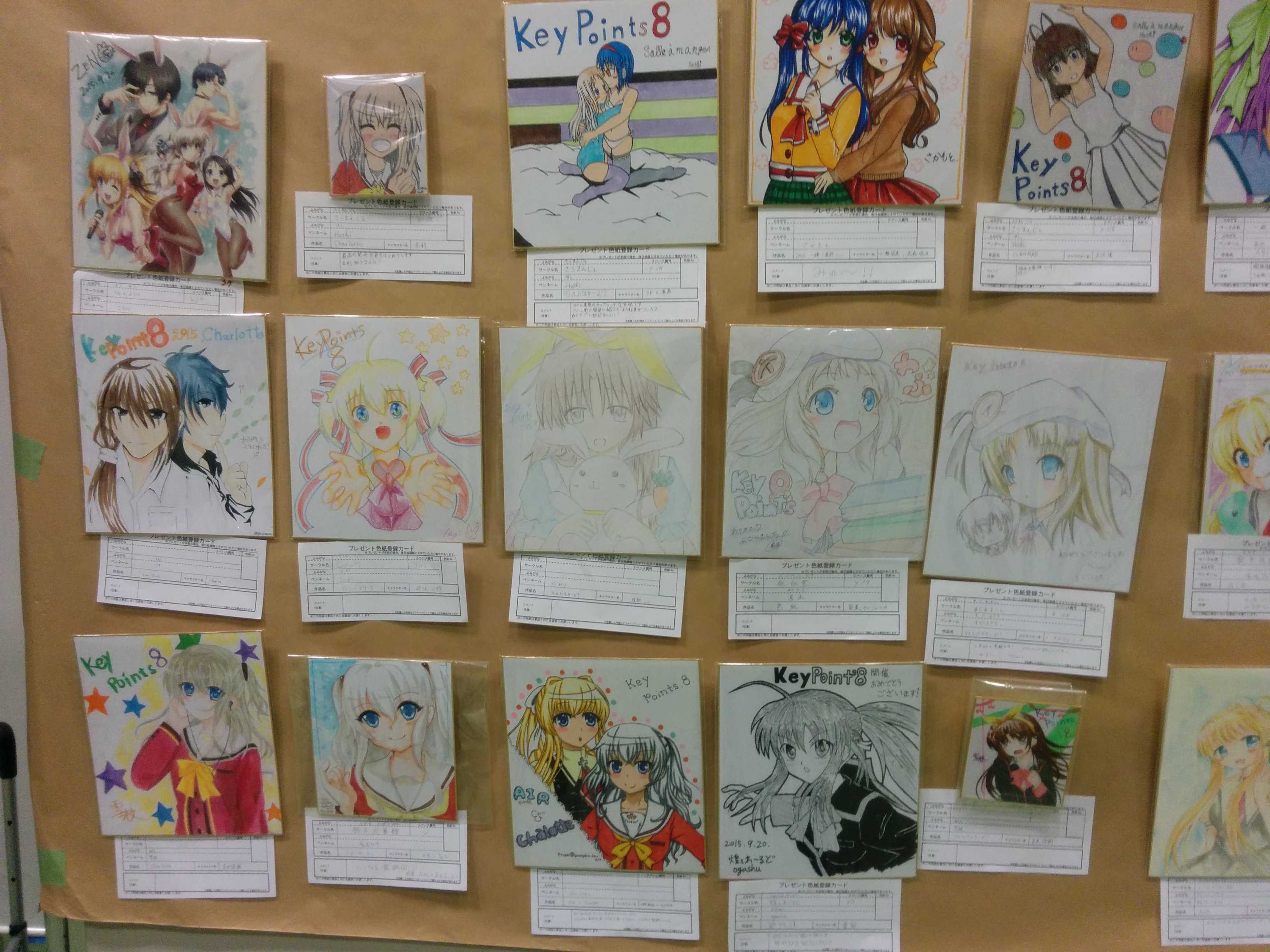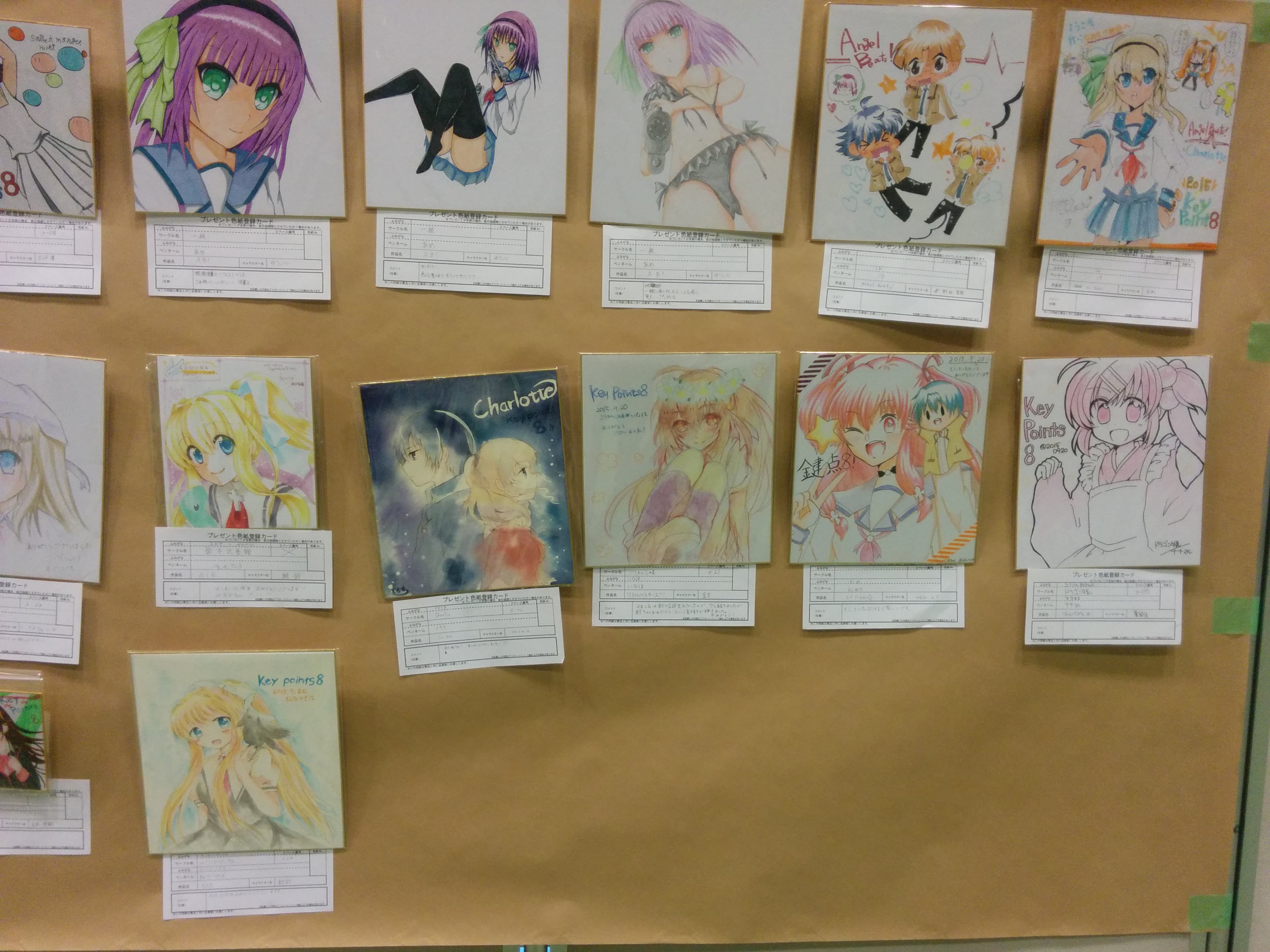 Artists wall, where anyone could hang up their own art to share with the rest of the participants. Quite a few of them were drawn on the spot!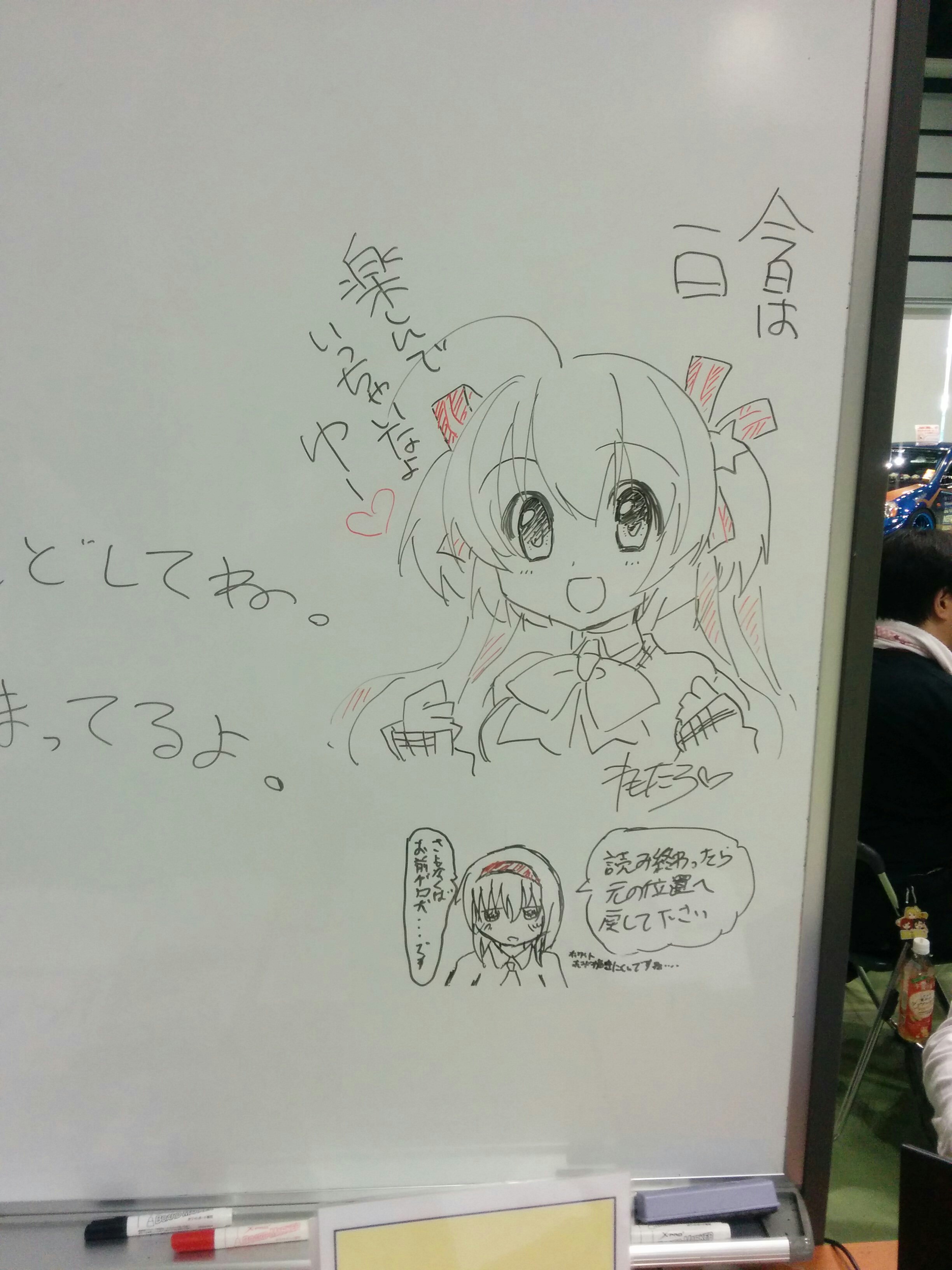 Wall of freedom, where anyone armed with a whiteboard marker could post their own messaages. Some lovely Komari art was even contributed by one of the fan artists, Remotaro!
Last, but certainly not the least part of the event: the cosplays! Lots of really good cosplay that day, and quite a lot of them featuring characters from Charlotte, it being still airing during the event.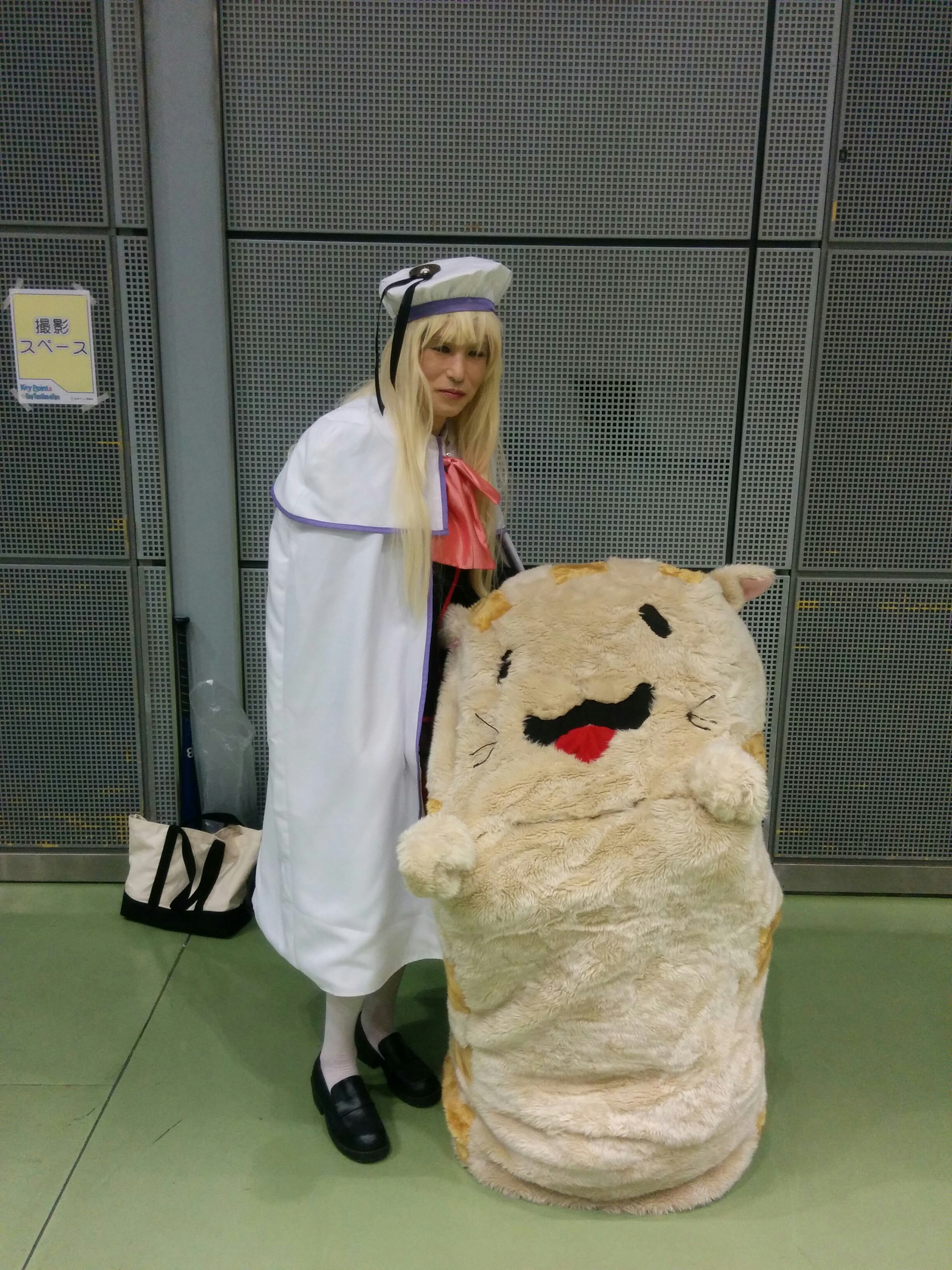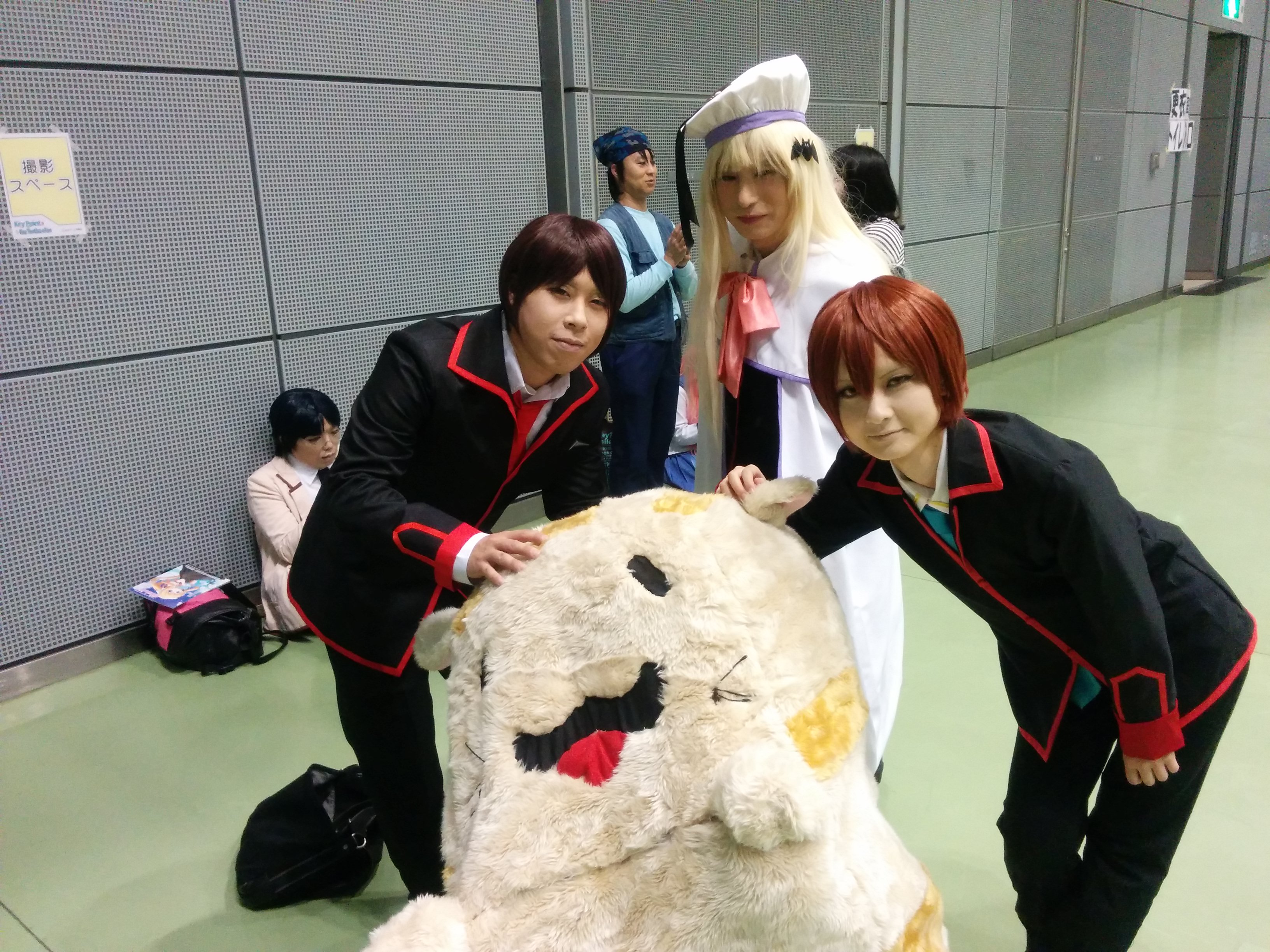 Looks like the Dorj cosplay is a mainstay of Key Points!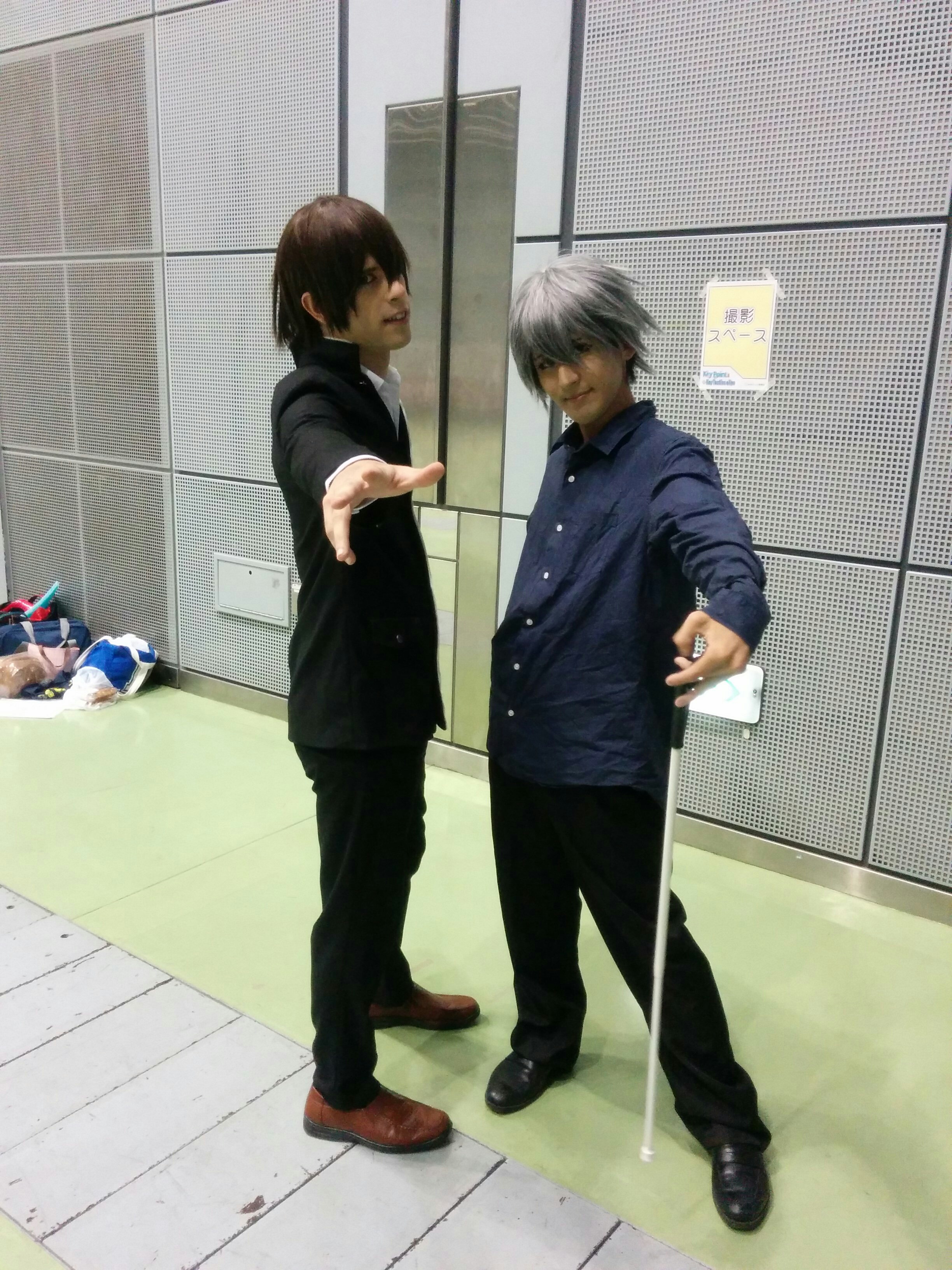 Otosaka Yuu cosplayed by Clow, together with..? Well, we'll leave that for you to find out after you watch Charlotte!
Noda looking badass as always.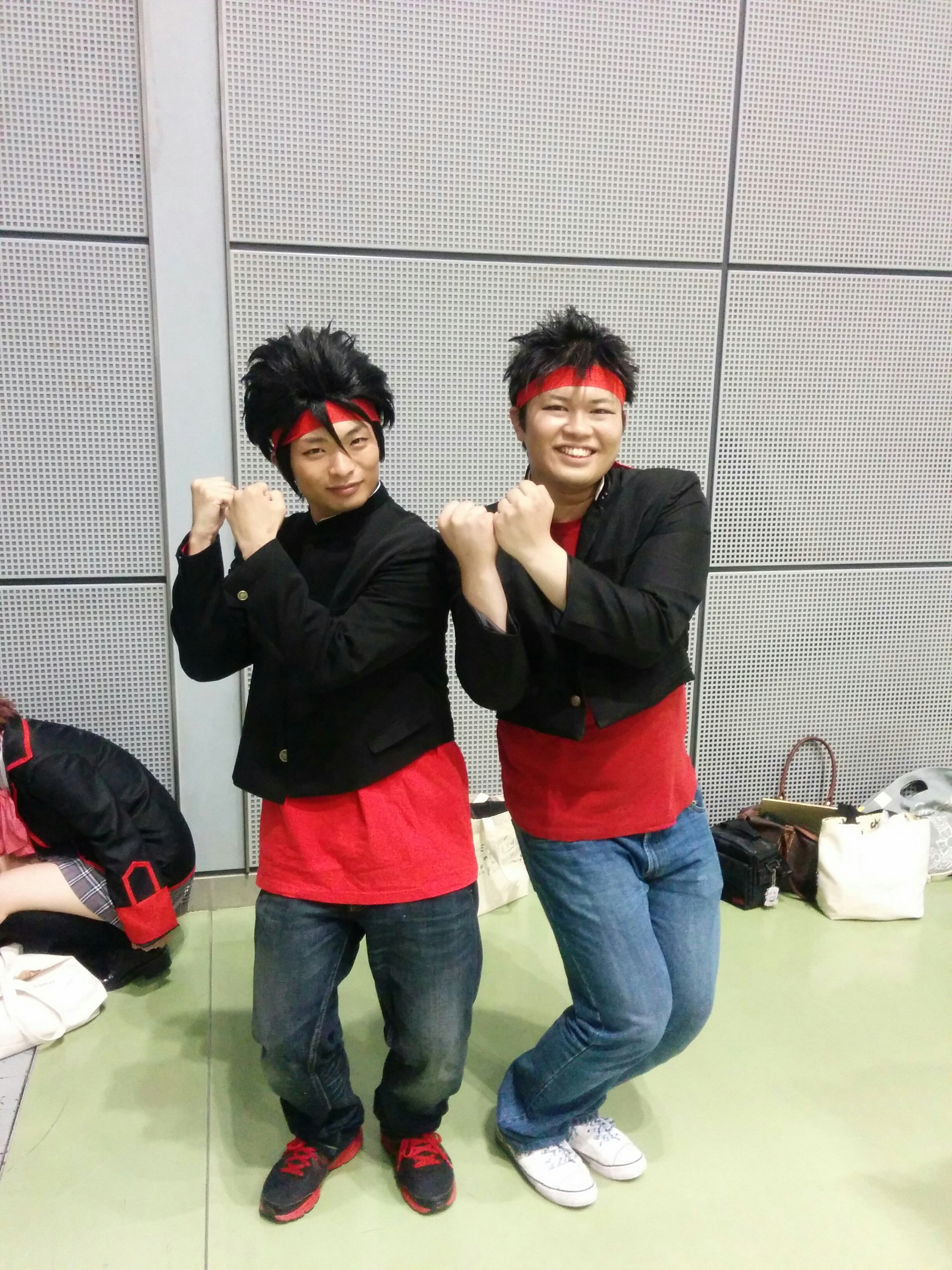 Muscle Sensation!!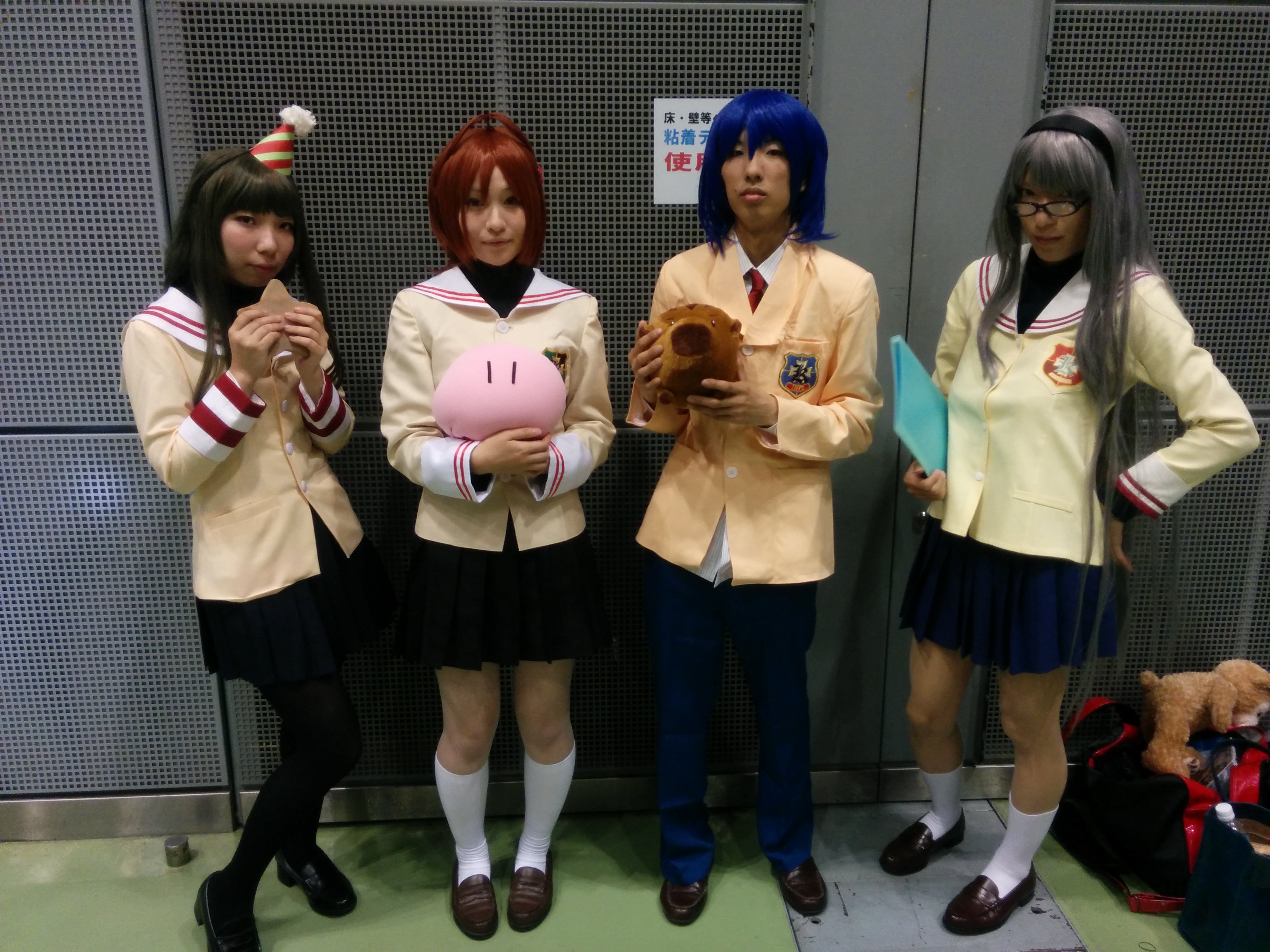 Hooray for more CLANNAD cosplayers~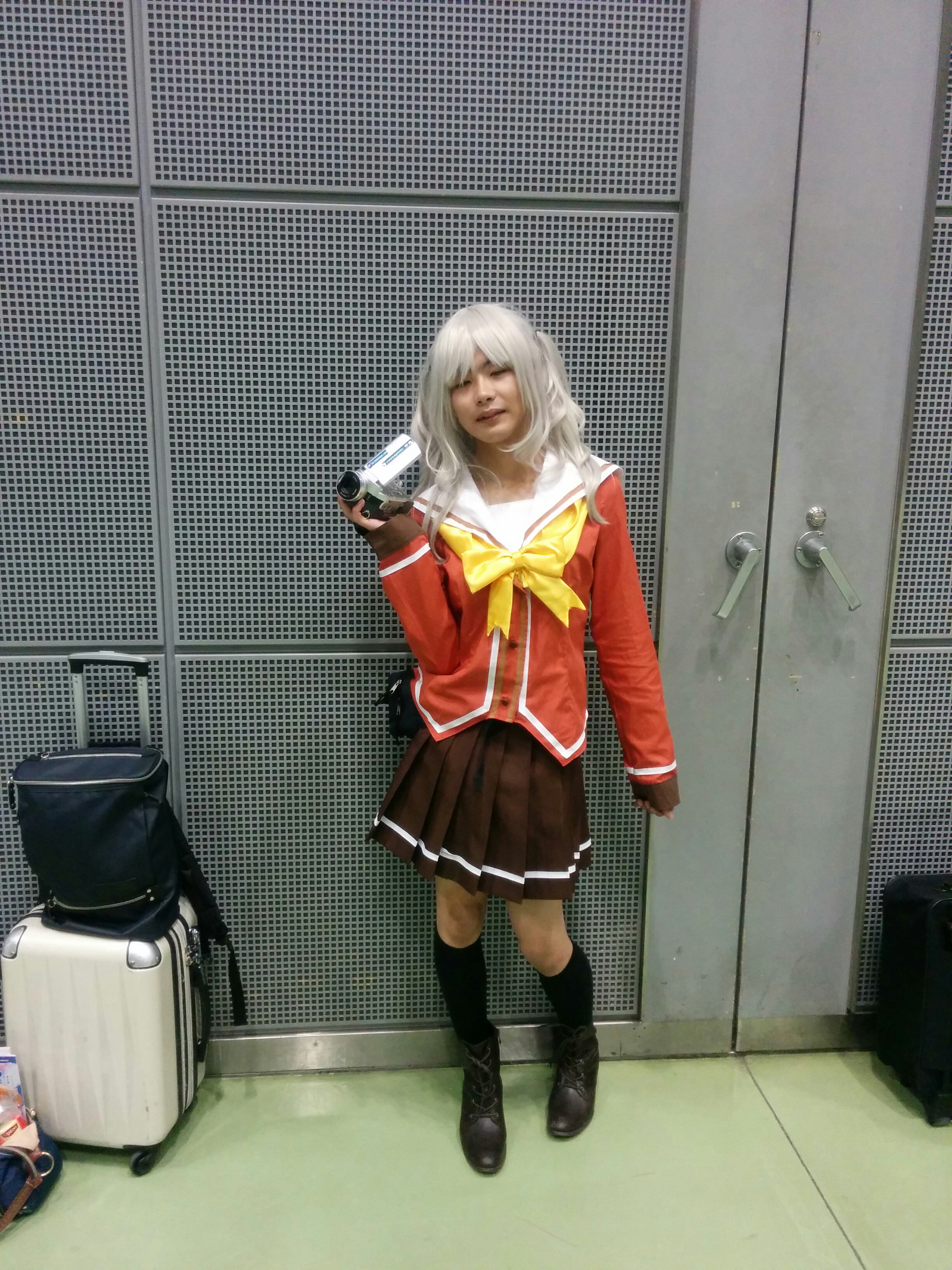 Pretty cool Nao cosplay.
TENNOUJI KOTAROUUUUUUU!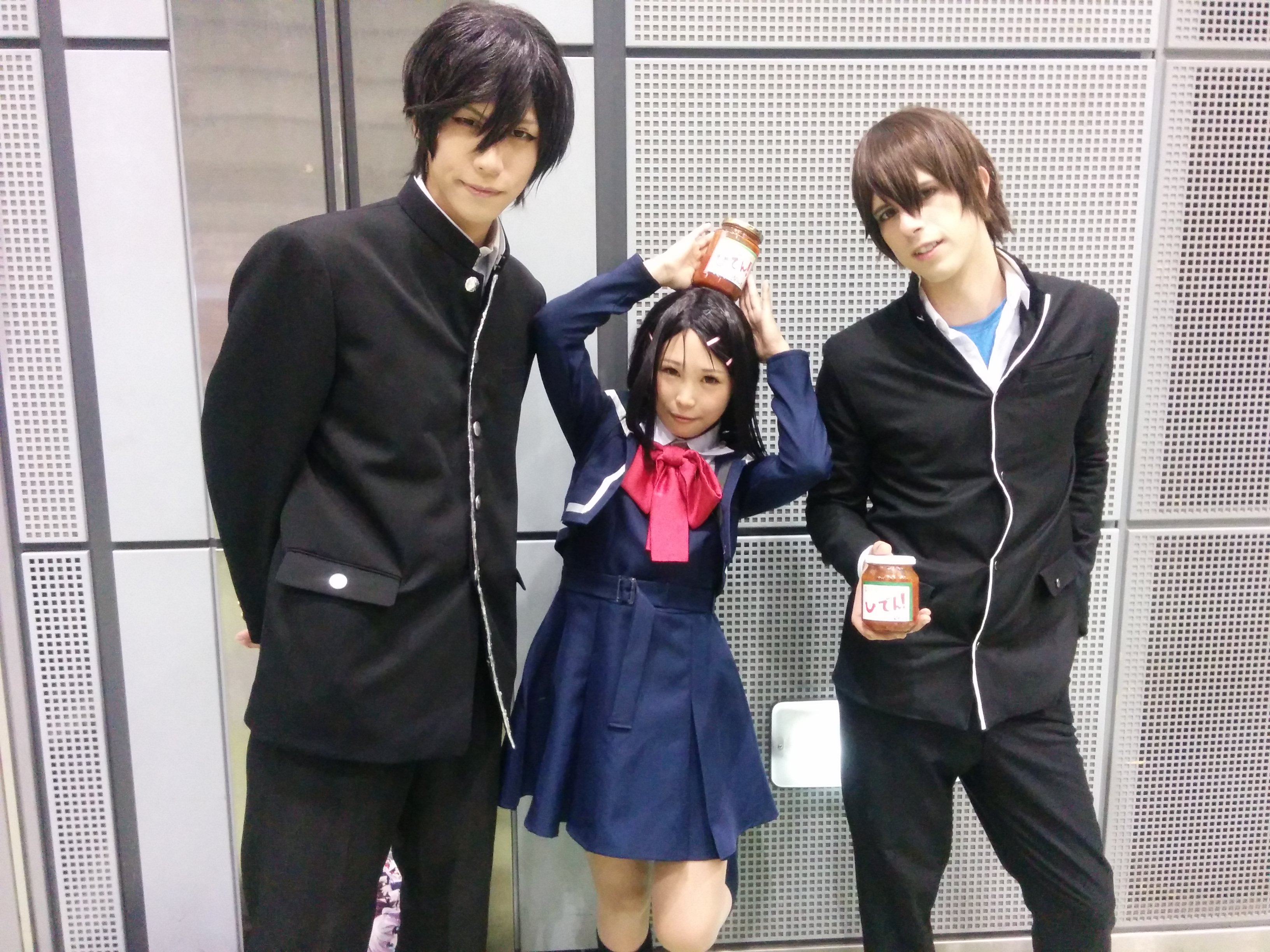 Otosaka's Secret Pizza Sauce, ready for consumption!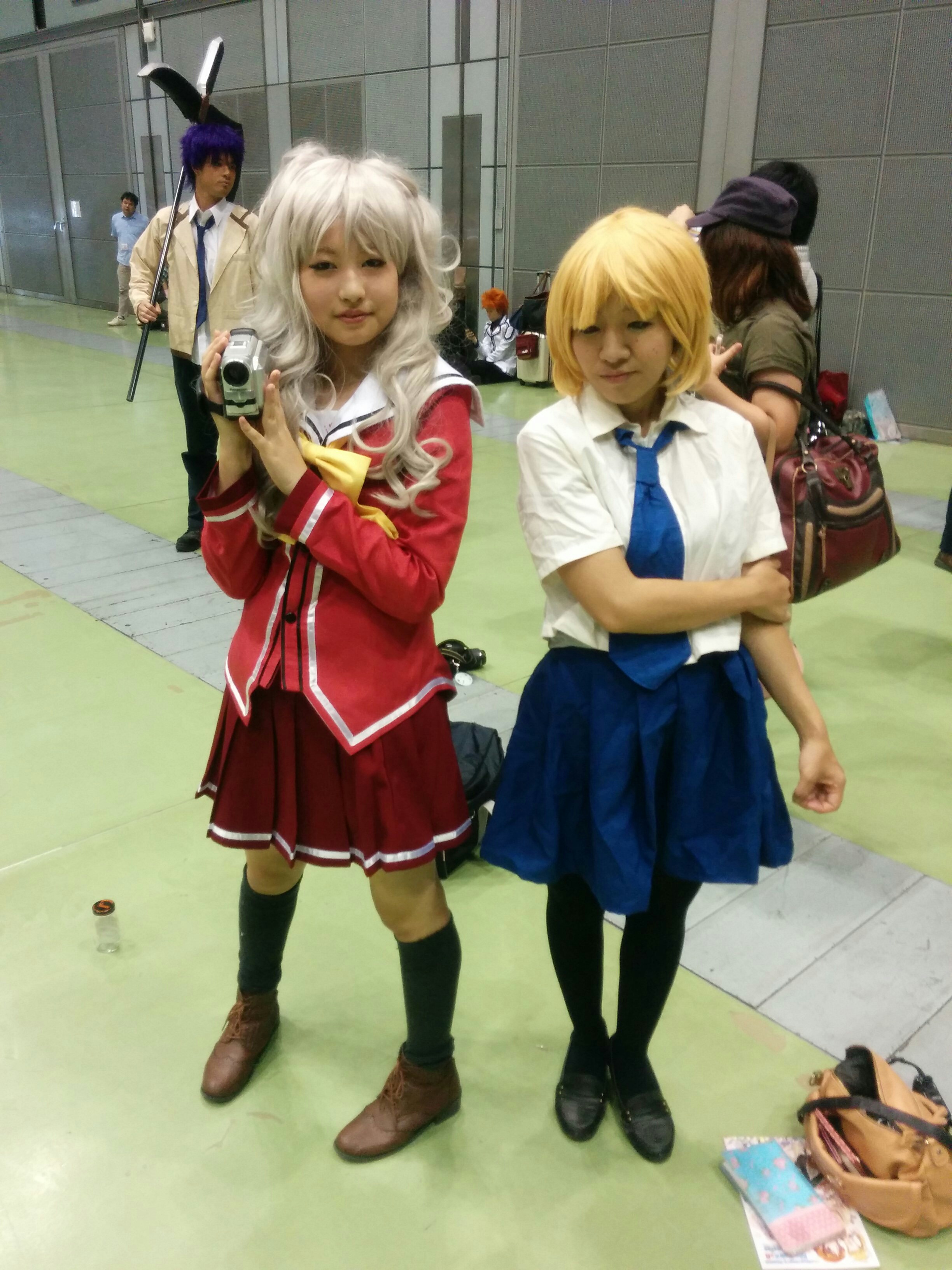 More Nao! And Medoki, too!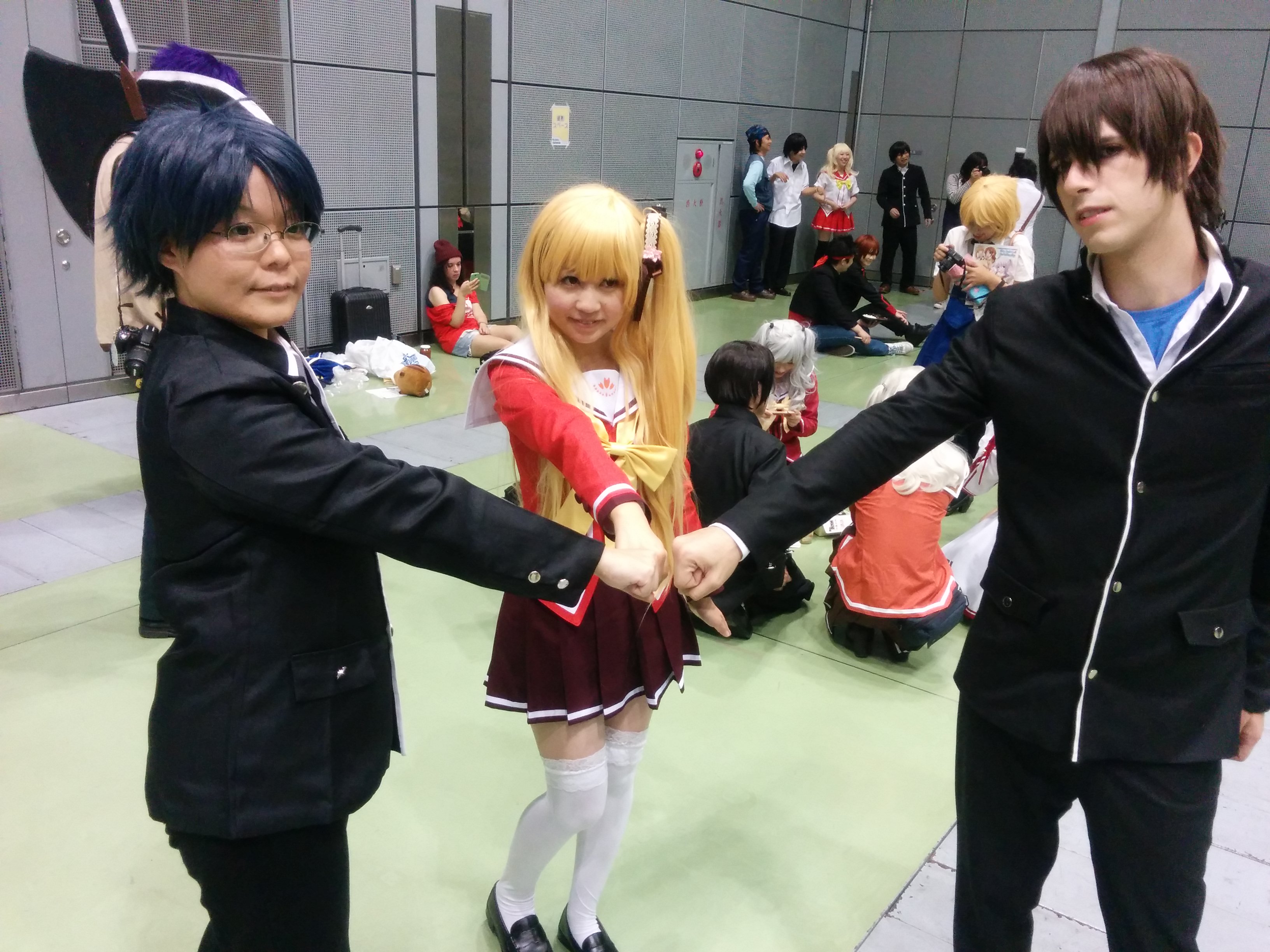 Brofist of friendship~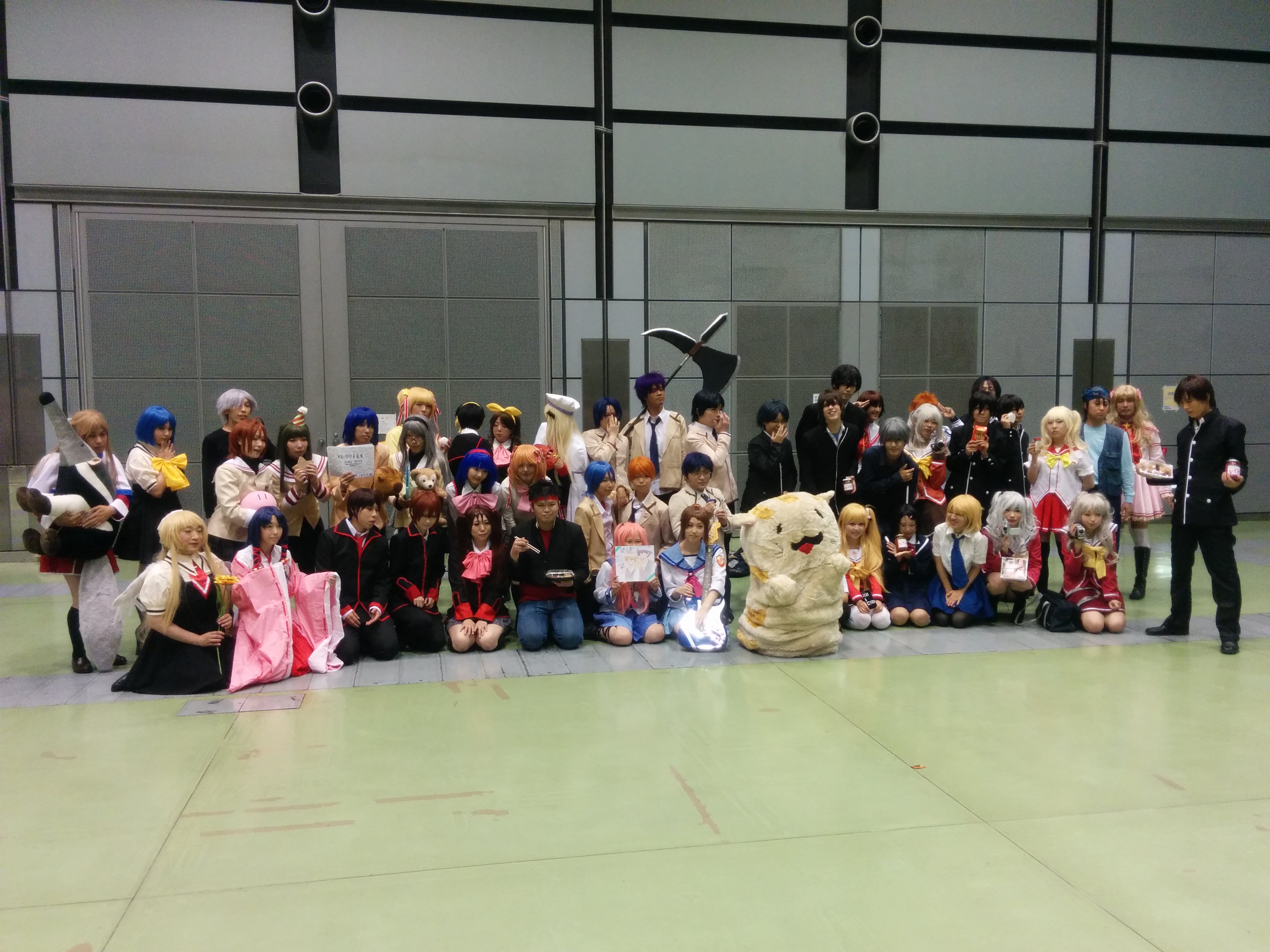 And the group picture, featuring all the cosplayers! Without any instruction from the organizers, they even organized themselves by series.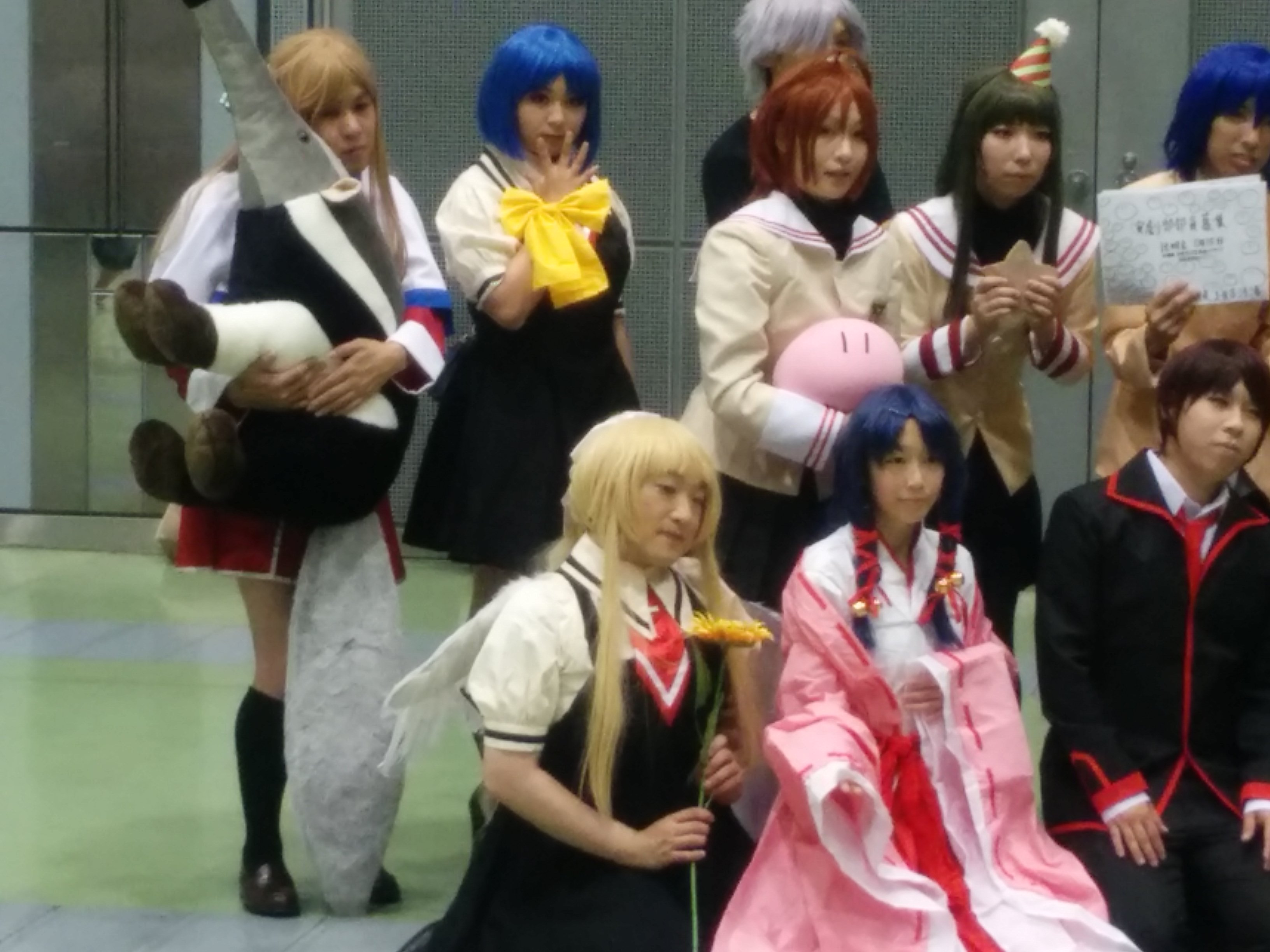 AIR and CLANNAD cosplayers, together with a lone Sayuri from Kanon. :(
Little Busters saikou!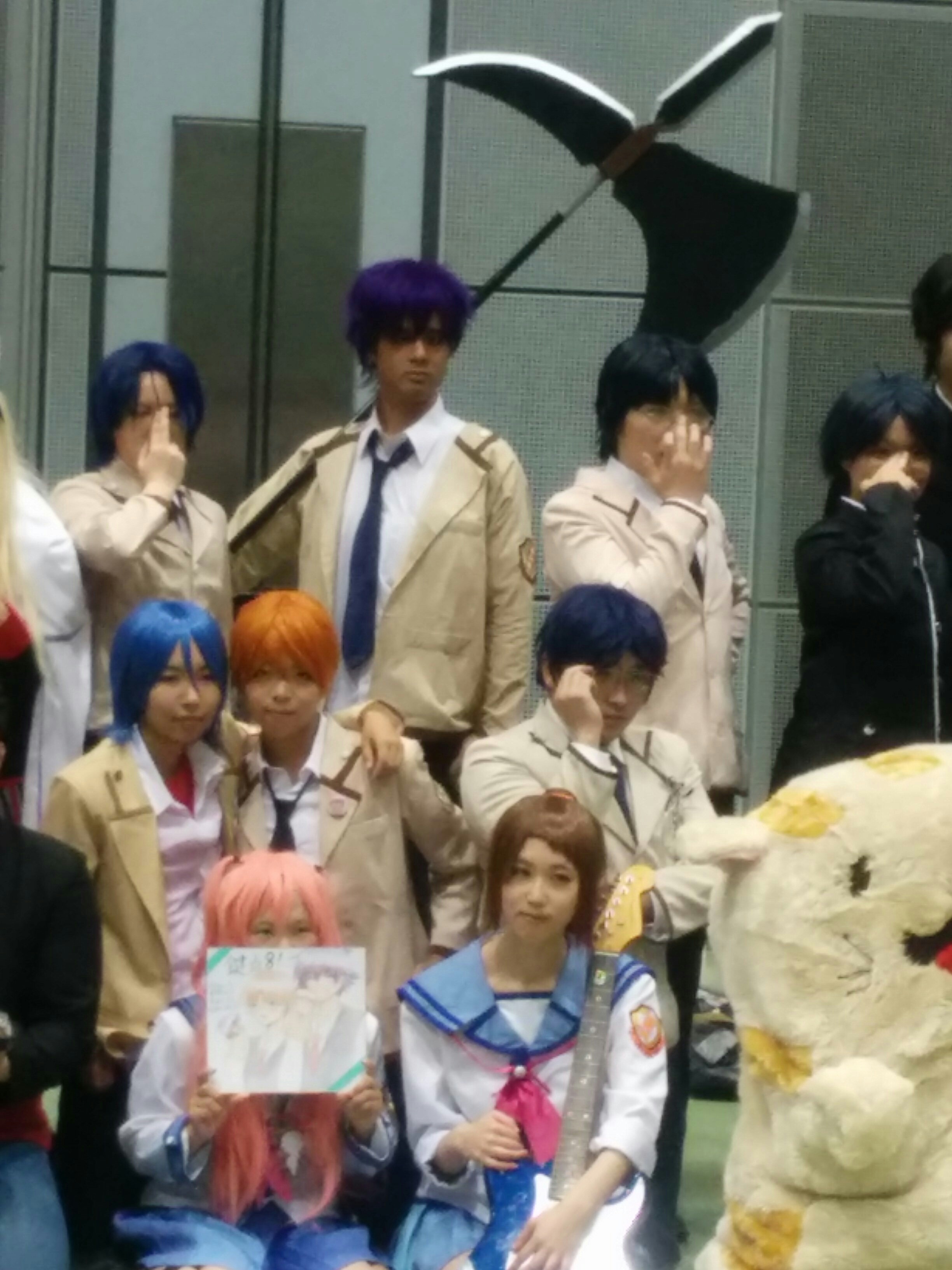 Angel Beats! still gettin' some love~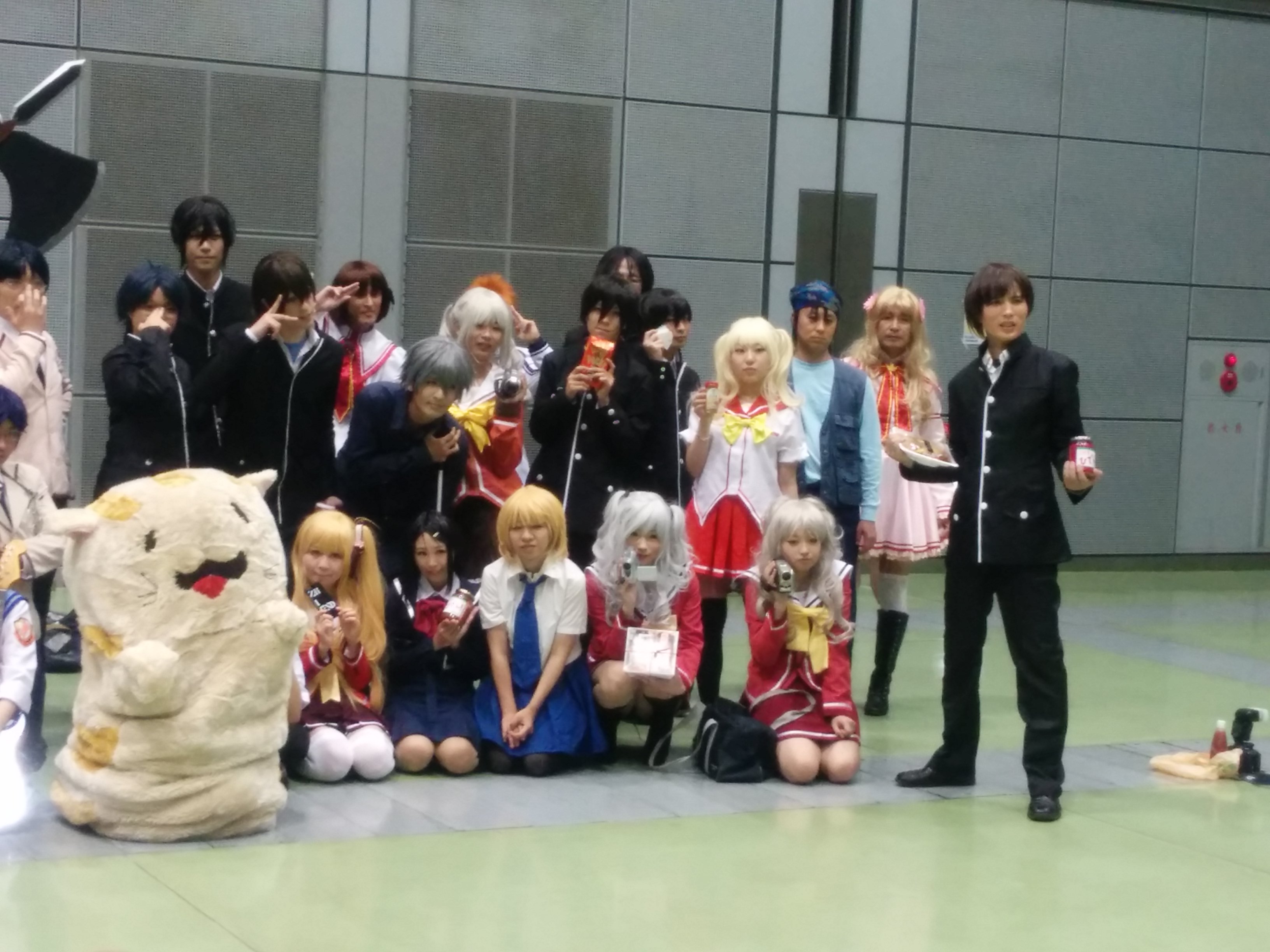 And of course, Charlotte dominating this event's cosplays, with a bit of Rewrite mixed in the back.
Right after the event completed, the organizers held an auction, selling off stuff donated by participants to help fund future events! Some pretty cool stuff up for grabs, but I didn't want to elbow my way in together with the auctioneers, so I skipped on that.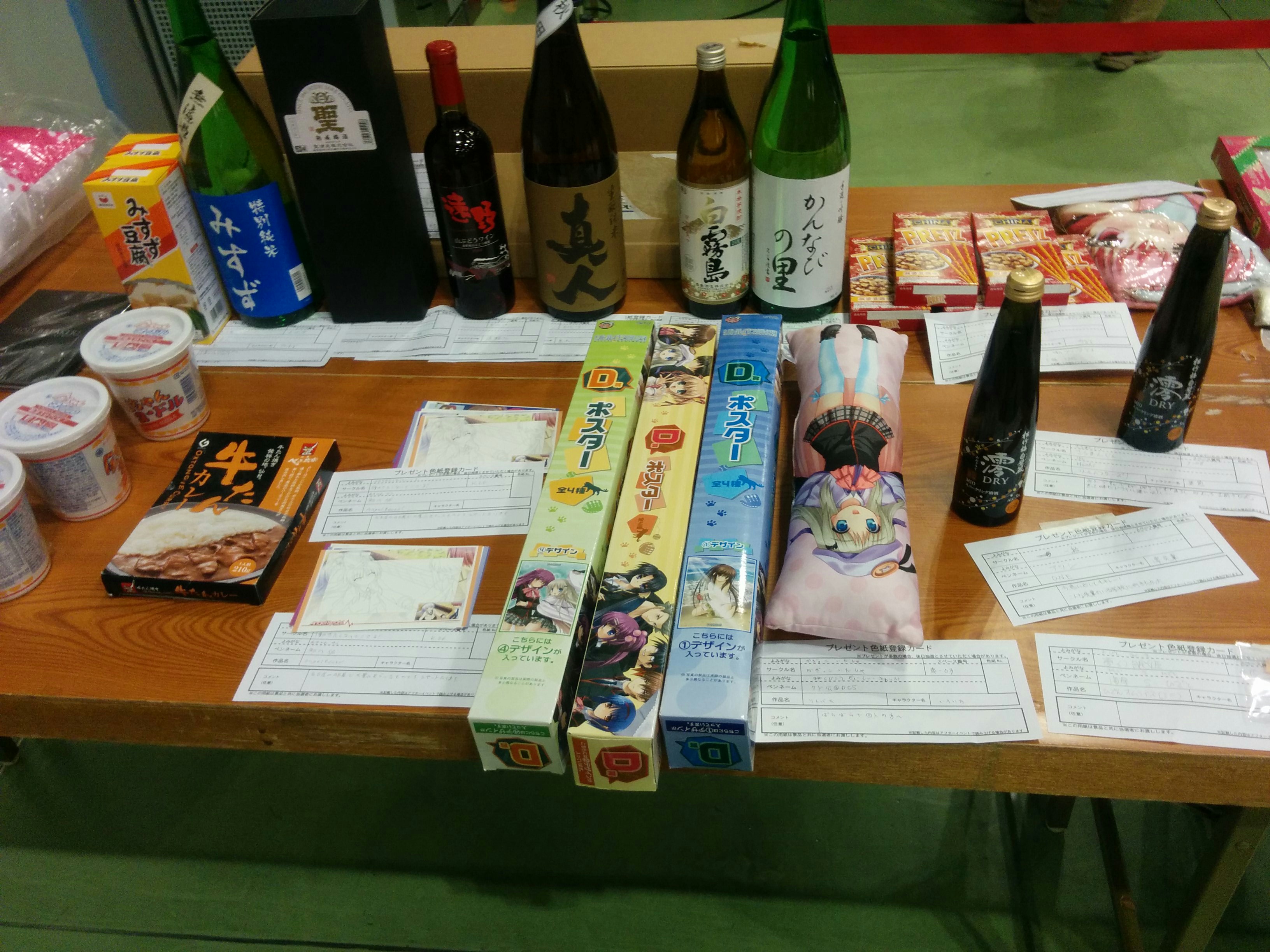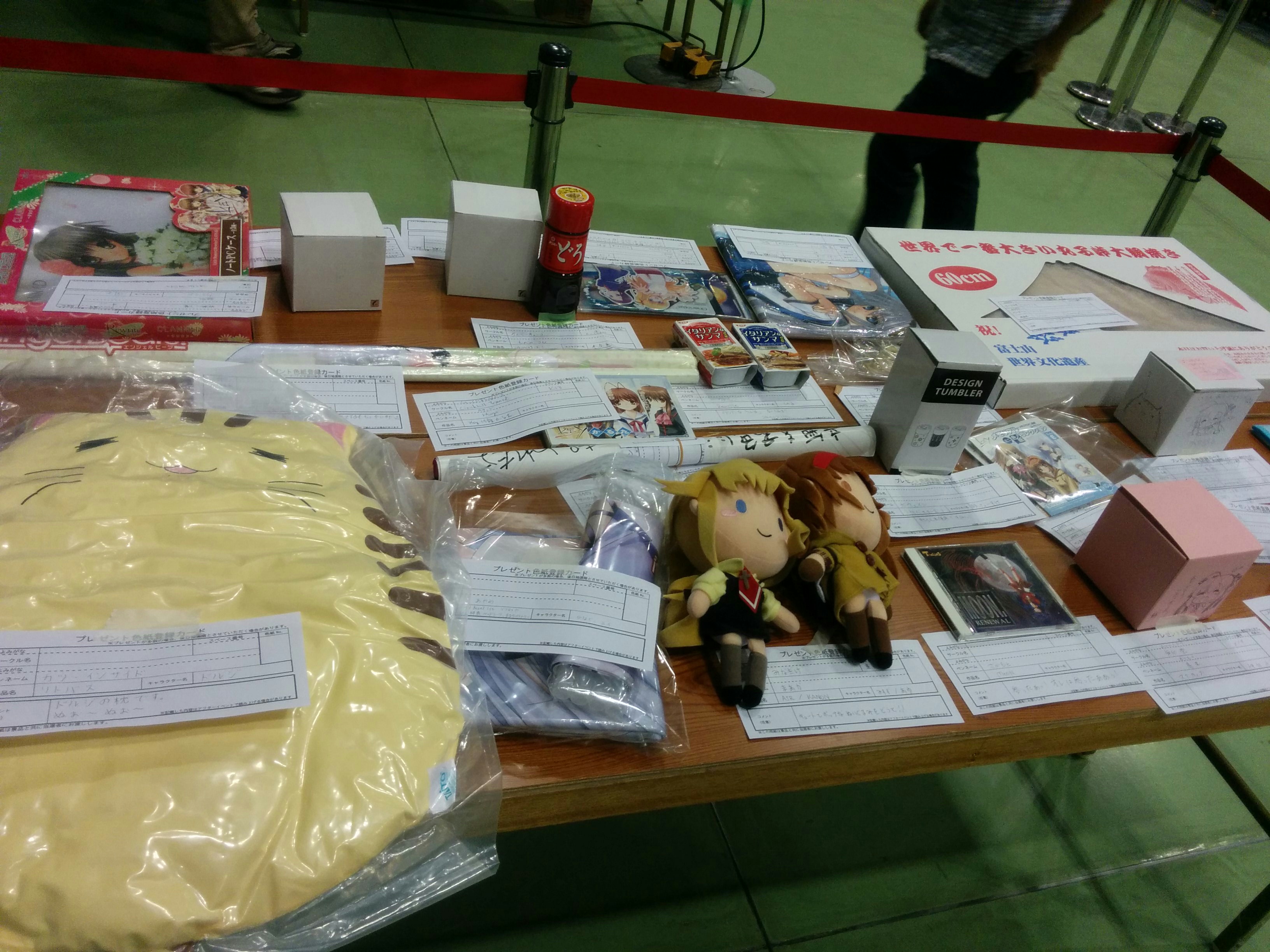 This seemingly random collection of items would make no sense to a non-Key fan. Gyu-tan Curry! Mapo Tofu! Misuzu Sake! DORJ!
And that about wraps up my coverage for Key Points 8! It was good to see some new stuff added in here, compared to the last events. I'm definitely looking forward to the next Key Points, which should be held sometime in March next year, and I also hope that any of you readers would be able to join me! Shout-outs to RyuuTamotsu for accompanying me this year.