Kazamatsuri.org AIR Bookclub Anthology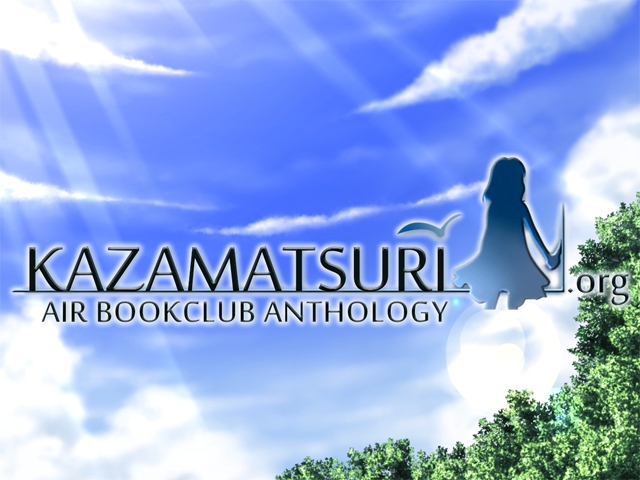 Bringing the AIR Bookclub to a close, I am proud to finally present the AIR Bookclub Anthology. This video combines all of the efforts of the community over the course of the Bookclub together as a final send-off. Also included are recorded messages from select members of the community answering the question "What does AIR mean to you?", and a final credit roll set to the much anticipated Kazamatsuri Chorus's cover of Farewell Song. I think you'll find that this video has a very different atmosphere to the Bookclub Podcast, so we hope you'll appreciate the change of pace.
For everything you need to know about the AIR Bookclub, as well as links to all the relevant pages, look no further than our AIR Bookclub Information Page.
And here's links to a few things that couldn't be included in the video:
SuikaShoujo's Tori no Uta Cover
Aspirety's Tori no Uta Cover
EisenKoubu's AIR Fanfiction
Aspirety's AIR Fanfiction
NotKyon's AIR Fanfiction
Takafumi's AIR Fanfiction
Mission Complete!