Charlotte Original Soundtrack Released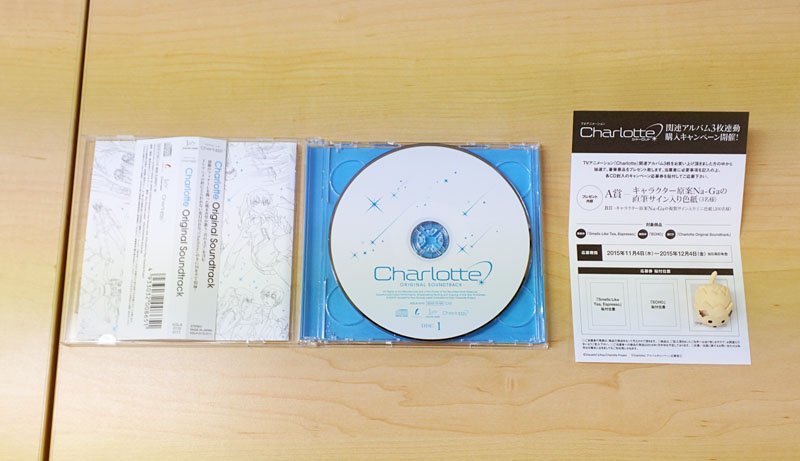 Today, November 4, 2015, marks the official release date of the Charlotte Original Soundtrack! We finally get high quality versions of the numerous BGMs used in the series, along with a full version of Kimi no Moji from Episode 13. And because it's the last of the series of 6 Charlotte-related CDs, this also marks the release of the specially-designed CD box, which Key's official twitter was kind enough to share a picture of.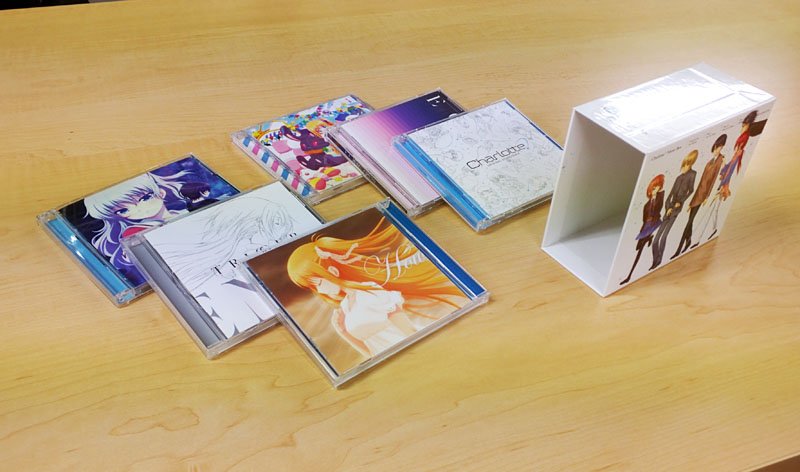 Definitely a must have for any of you Charlotte collectors out there, especially considering the music is one of the best parts of the series! If you ordered it on CDJapan, or any of the other partner stores, you should be getting it pretty soon. Unfortunately, CDJapan marked the deadline for preordering the box on October 20, so here's hoping you were able to get it on time. Otherwise, you can still pick up the OST itself from CDJapan or Play-Asia. Have any of you guys listened to the OST? What do you think? And what do you all think of Charlotte's music? I think it's definitely a great addition to Key Sounds Label's repertoire, and have no regrets picking it up!