Charlotte & Angel Beats! Staff Talk Event and Special Broadcast announced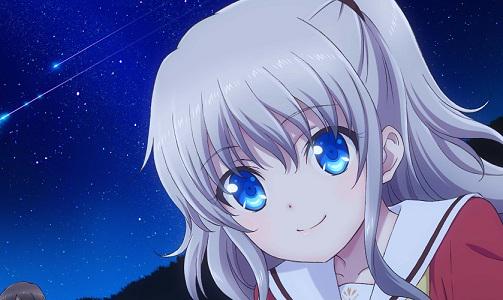 Recently revealed on Charlotte's official website is a special live talk show entitled Charlotte & Angel Beats! presents Staff Talk Event in Osaka. As the title implies, this will be a live event held in Osaka where staff involved in both Charlotte and Angel Beats! will have a talk show mentioning special info about the two series such as production stories, and latest news. The event will be held on June 20, 2015, at a secret event space somewhere in Osaka. The event will be hosted by Yuuma Takahashi from P.A. Works, and participating in the event will be Yousuke Toba from Aniplex, Mitsuhito Tsuji from P.A. Works, Takanori Koarai from Kadokawa ASCII Media Works, plus more special guests! For those who would like to have a chance to watch this event, you can apply on the Charlotte website.
UPDATE: Forum member EndOfRefrain has just notified us that this will also be broadcast on Niconico Douga on June 20, 9:30 PM JST! Check it out here: http://live.nicovideo.jp/watch/lv224533311


Also announced on their website is a special broadcast entitled [Charlotte] ~Arata na "Unmei" no Hajimari~, roughly translated as Start of a new "destiny". The broadcast will talk about Charlotte's story & character introduction, production information from P.A. Works, and a special message for the viewers. It will be broadcast also on June 20, 2015, on the Japanese television channel, MBS.
It's great to see not just Key but all the producers involved in both series so willing to give more information on the series. While unfortunate that both events are so limited in terms of access, I'm sure that any info they reveal will make its way to the rest of the fans in due time. Stay tuned!