Angel Beats! The 4-Koma Has Ended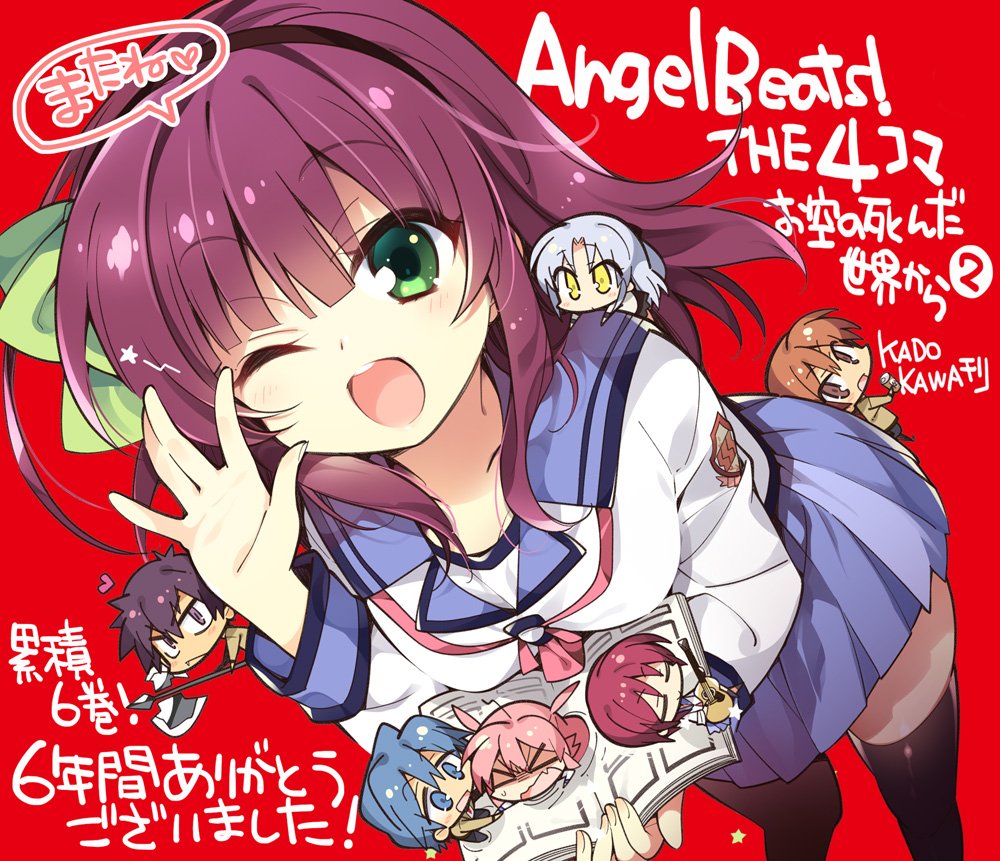 A bit of unfortunate news we are having, but all good things must come to an end. Komowata, the artist of Angel Beats! The 4-koma, announced on their twitter that "Angel Beats! The 4-Koma: Osora no Shinda Sekai Kara Volume 2", recently released last April 26, 2016, marks the finale for this manga. It was great fun seeing the Angel Beats! characters in a more comedic and lighthearted manga for the past 6 years, and we're definitely sad to see this part of the series disappear. Komowata will continue supporting Key's works by providing the art of the currently ongoing Charlotte The 4-koma, so let's give them our best wishes in their next project!
If you would like to get yourself a copy of this historic release, you can grab it off Amazon Japan which, thankfully, ships this item internationally.
Source: https://twitter.com/mokowata/status/725260271258726400