Kazamatsuri Presents: Planetarian Sound Novel "Tircis and Aminte" English Translation!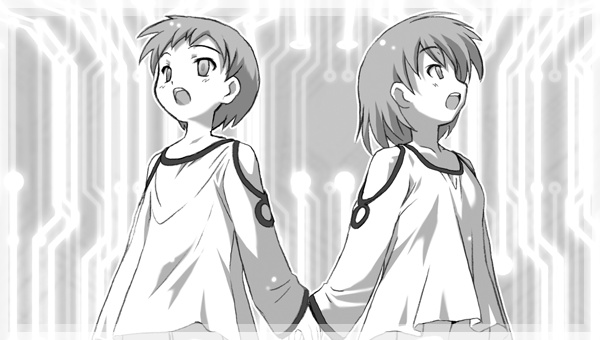 Following the success of our Jerusalem translation, we at Kazamatsuri are proud to present our next translation project. Introducing Planetarian Sound Novel "Tircis and Aminte", in English for the very first time! Tircis and Aminte is the fourth and final entry in planetarian's series of side stories. It takes place in a mysterious setting where two young twins, Tircis and Aminte, spend their time as the sole inhabitants of an isolated town studying different Words to expand their understanding of the world. With this release, all four planetarian side stories have received English fan translations at long last!
Our translation is presented in the format of 7 silent videos with subtitles. Those who wish to use our translations are encouraged to purchase Tircis and Aminte from iTunes, and listen to it alongside the subtitles we've provided. This project was lead by forum member HeliosAlpha, who provided the translations, subtitles and video, with the help of Aspirety for QA and general advice.
If you would like to share your thoughts on this story, head on over to our Tricis and Aminte Discussion Topic and join the conversation! Or, if you're unfamiliar with planetarian and would like to learn more about the franchise, check out our Series Information Page.