Kazamatsuri Presents: Little Busters! Suginami mod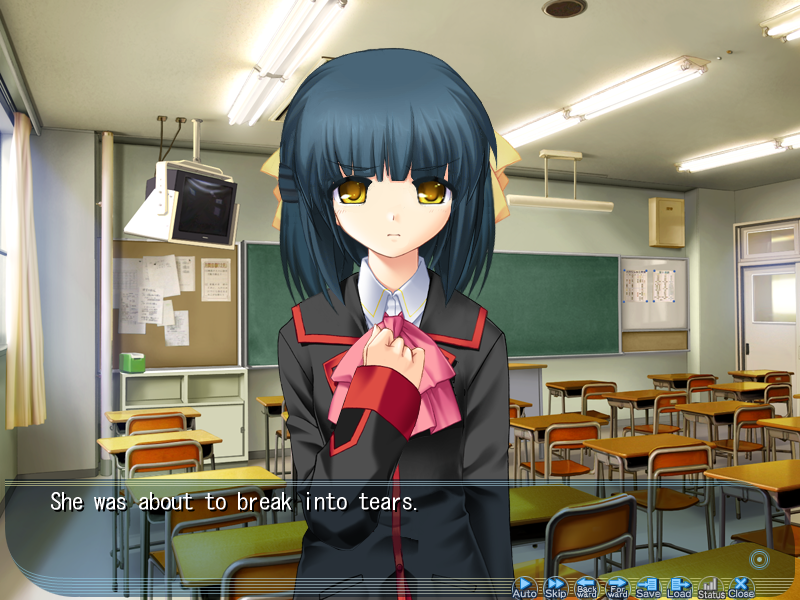 One of our forum members, Takafumi, has toiled for a few months working on a mod for Little Busters! which adds sprites for the character Mutsumi Suginami into the game, and it is finally available for download! For those who've read Little Busters! but can't immediately recall her character, she was featured briefly in numerous routes as the girl who had an unrequited crush on Riki. Her design was established in the Little Busters! anime adaptation, which Takafumi based his sprites off of, crafting them all by himself. If you've been around since the early days of Kazamatsuri, you might know that there's a small fandom surrounding her on the forums, with lots of us wishing she had more screentime, or even suggesting that there should've been a Suginami route. By the hard work of Takafumi, the tiny niche of Suginami fans around the world are a small step closer to her than ever before. With this, who knows, perhaps a Suginami fan route may even be possible someday...
https://forum.kazamatsuri.org/t/little-busters-suginami-mutsumi-mod/823
You can view more details and download the mod in Takafumi's forum topic linked above. We definitely recommend keeping an eye on his work, as he has plans for future Key mods, including one that adds the Bokura no Asa sound drama to the Little Busters! VN, and one which updates Kanon with new sprites. You can find Takafumi on Twitter here:
https://twitter.com/Taka_Sakagami
A massive thank you to Takafumi for doing all the work to make this possible. Three cheers for the secret best girl!